Home
Manikarnika Full Movie Review and Rating
Manikarnika Full Movie Review and Rating
Average Critics Rating: 0
Total Critics:0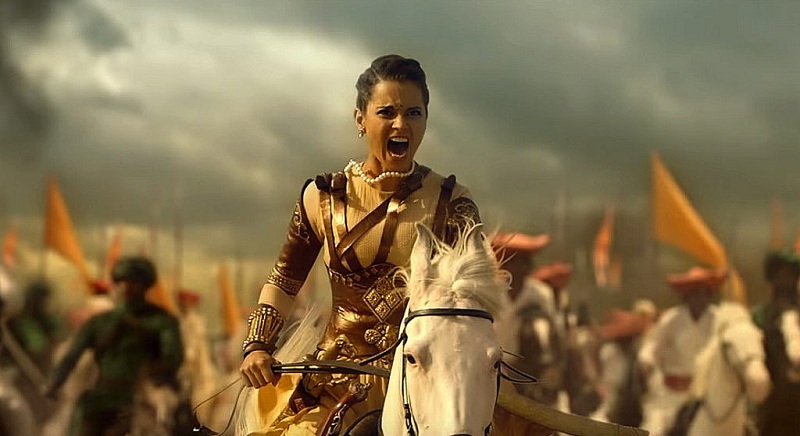 Critic Reviews for The Boxtrolls
Manikarnika Full Movie Review and Rating
Manikarnika Story:
Manikarnika chronicles through her life since childhood from Bithoor to becoming the Rani of Jhansi. The biopic shows how a widow and mother turns a warrior queen to wage a war against the East India Company.
Manikarnika Review:
Manikarnika is history told in cinematic style packaging with drama and heroism. Jhansi Rani was an epitome of women empowerment who else can we imagine in the role but Kangana Ranaut who is flag bearer of it in todays generation of actresses.
Interestingly, she's called Manu in the movie, apparently as a sentiment from 'Tanu Weds Manu'.
Vijayendra Prasad takes many cinematic liberties in presenting the history with Baahubali like blistering moments that give goose bumps. However, he rightly balanced between facts and fiction.
Radhakrishna Jagarlamudi aka Krish carefully handled the film that the history doesn't get concocted in a bid to make mass appeal with masala ingredients. Though patriotism is the main emotion of the film, it is made engaging with a dose of drama and sentimental packaging.
The film is made on grand scale besides being made on limited budget. War sequences are good but they go overboard at times. Some gravity defying over the top stunts are unrealistic.
Kangana steals the show with her kick-ass performance showcasing aggression in her bodylanguage to expressions.
Jisshu Sengupta and Danny Dengzonpa are apt in their roles. Amitabh Bachchan's voiceover is additional advantage to the history that's not to be missed.
Bottom-line: "Manikarnika – Bang for buck biopic"
Cast: Kangana Ranaut, Atul Kulkarni, Jisshu Sengupta, Danny Denzongpa, Suresh Oberoi
Directors: Radha Krishna Jagarlamudi, Kangana Ranaut