Home
Mohini Full Movie Review And Rating
Mohini Full Movie Review And Rating
Average Critics Rating: 0
Total Critics:0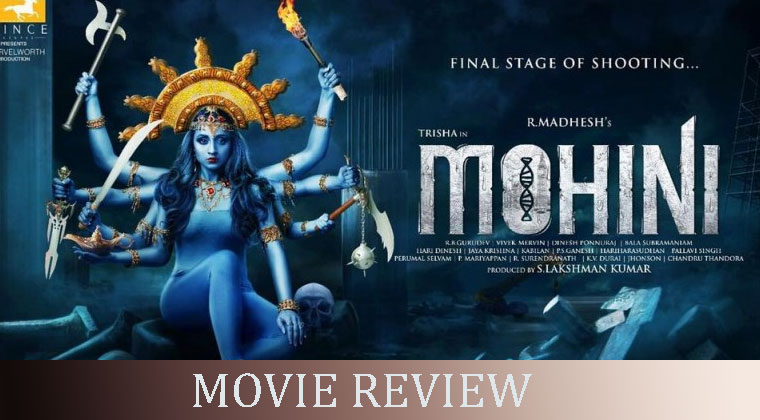 Critic Reviews for The Boxtrolls
Mohini Full Movie Review And Rating
Cast: Trisha Krishnan, Jacky Bhagnani, Yogibabu
Director: Ramana Madhesh
Music:  Vivek-Mervin, Aruldev
Producer:  S Lakshman Kumar
Mohini Story:
Vaishnavi (Trisha) is a famous chef who visits London with her assistants Balki (Swaminathan) and Panju (Yogi Babu). Vaishnavi meets Sandeep(Jacky Bhagnani) and falls in love with him.
On fine day, they go on a boat ride where Trisha finds a conch shell. Upon blowing it, she is possessed by Mohini, a spirit. She wants to take revenge on Sandeep and another villain (Mukesh Tiwari). Why Mohini possessed Vaishnavi? What's her back story? Why she wants to kill them?
Mohini Review:
Mohini is a horror thriller set in London. First half is slow paced until Trisha is possessed with spirit. The romantic track between the lead pair is good. Comedy by Yogi babu adds some fun to the proceedings. The film picks up momentum from interval. Second half is packed with spooky elements.
However, predictable narration kills the excitement. Some forced comedy scenes create hurdle in flow of the movie. Mohini explains the supernatural elements in a scientific way. They introduced a new scientific concept called 'epigenetics' which is intriguing. The film provides underlying message on child abuse.
Performances:
Trisha steals the show as Mohini and Vaishnavi. It is her career best performance. She carries the film on her shoulders. Yogi Babu, Ganeshkar, Swaminathan and Jangiri Madhumitha bring laughs. Bollywood actor Jackky Bhagnani is decent in his role. Suresh and Poornima Bharadwaj are okay.
Technically:
Ramana Madhesh's attempt at horror comedy is haphazard with the weak script on hand. The film fulfills neither of the emotion. Production values are rich. RB Gurudev's cinematography is big asset. Aruldev's background music enhances the thrilling feel.
Bottom-line:
Mohini is somewhat different from clichéd horror thrillers. It's an honest attempt with a social message on issues Child abuse and women safety relevant to today.