Home
Nani Gang Leader Review
Average Critics Rating: 0
Total Critics:0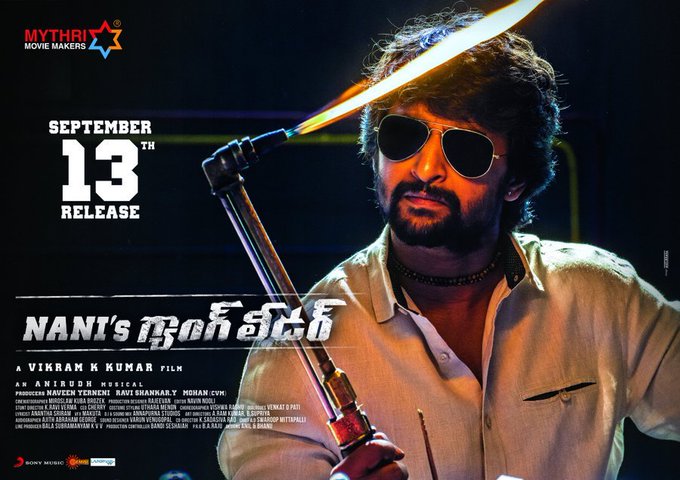 Critic Reviews for The Boxtrolls
Gang Leader Story:
Police are clueless over a bank robbery and murder of five robbers on the spot. They are on hunt for the sixth robber who escapes with 300 crores. Lakshmi, 80-year-old whose grandson is one among those killed forms a gang of four ladies of different age groups whose kin are also killed in same crime. They seek help of Pencil (Nani), a revenge novel writer in tracking the murderer. Pencil with his intelligence finds that the villain is Dev (Karthikeya) who is top car racer. How the gang takes revenge on Dev forms the rest of the story.
Gang Leader Review:
The plot of the story is decent. First half is fun driven as Nani uses his tantrums with the gang of ladies in finding the culprit. Interval bang is also good with intro of Karthikeya and his back story. Second half takes off on interesting note with Nani and his gang playing intelligent games with the villain. From pre-climax, the story takes different turn into emotional and sentimental tone. Climax is predictable and normal.
Nani keeps the film interesting with his signature antics and histrionics. Vikram plugs in lighter vein comedy amid serious revenge drama. Screenplay lacks pace and loses grip at several points. Anirudh's enticing music fills the gap. Couple of songs as 'Hoyna' and 'Ninnu Chadani' haunt for long.
Priyanka Arul Mohan looks homely beauty. She got a decent debut. Her romantic chemistry with Nani works well. Lakshmi, Saranya and the kid gives impressive performances. Karthikeya leaves his mark as villain. Cinamatography of Cuba gives thriller packaging.
Bottom-line: Lopsided thriller
Cast : Nani, Karthikeya, Priyanka Arul Mohan, Lakshmi, Saranya, Priyadarshi, Vennela Kishore
Director : Vikram Kumar
Music: Anirudh Ravichander
DOP : Mirosla Kuba Brojek
Editor : Naveen Nooli
Producers : Y Naveen, Y Ravi and Mohan Cherukuri