Home
Petta Full Movie Review and Rating
Petta Full Movie Review and Rating
Average Critics Rating: 0
Total Critics:0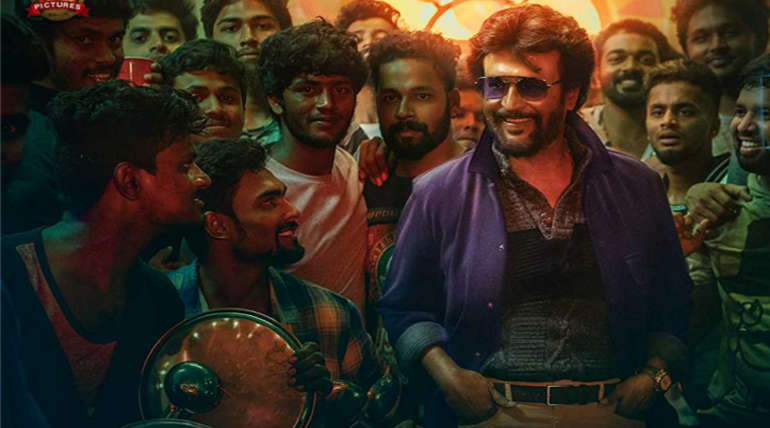 Critic Reviews for The Boxtrolls
Petta Full Movie Review and Rating
Petta Movie Story:
Kaali is a hostel warden. He is loved by students for his style and swag. He falls in love with Simran, a pranic healer.
Bobby Simha is a senior ragging juniors in the college. Kali helps warns him and also helps young pair (Megha Akash and Sanath) in love. Michael (Bobby Simha) is a spoilt brat who keeps creating ruckus in campus by ragging juniors. Kaali warns them. Michael and gang plan attack on Kaali. Kaali had to face a politician and his son.
Everyone realize that Kaali has got a gangster flashback. He fights Singhar Singh (Nawazuddin) is a mafia don. Jith (Sethupathi) is his son. Kaali's wife Trisha and close aide Sasikumar gets killed in Nawazuddin gang's attack.  Nawazuddin gang reaches campus and students are under threat. Kaali has to save them and take revenge for his family's murder.
Petta Movie Review:
Petta is out and out commercial potboiler to showcase Rajinikanth's styles and gimmicks. It will be feast for Thalaiva fans. Rajini smokes a cigarette after a longtime. Petta doesn't have any of traits of Karthik Subbaraj film. Petta appears like a remix of Chiranjeevi's Master and Rajinikanth's Baasha both directed by Suresh Krishna.
Karthik Subbaraj made the film as tribute to Rajinikanth. The episodes and scenes are planned to showcase his style and histrionics. Fans would reminiscence Vintage Rajini in the movie. Subbaraj has rightly tagged the film as 'Get Rajinified'. Mass mannerisms and powered punch dialogues will raise whistles and hooters.
Subbaraj also taps Rajini's comedy timing to the best. However, the film gives déjà vu feel in many places. Sluggish narration with redundant scenes get weary over a period. Jithu's character gives some respite in otherwise routine formula film. Romantic chemistry between Rajini'S romantic chemistry with Simran entertains than not so appealing chemistry with Trisha.
Anirudh's music is biggest asset of Petta. Background score are terrific in the mass elevation scenes of Thalaiva. Foot-tapping songs will rock the theaters for sure. Cinematography is decent.
Performance wise, Rajinikanth gives an electrifying performance. His effervescent energy is seen after a long time. His comical timing keeps fun frolicking. It's a dream comeback for Simran. Trisha who is on high with 96 success gets a mediocre role. She must be in only to cherish having paired superstar in career. Vijay Sethupathi stands out in his brief space.  Nawazuddin is good too but doesn't get his due.
Bottom-line: "Petta – Get Rajinified experiencing vintage Rajinikanth"
Cast: Rajinikanth, Simran, Trisha, Nawazuddin Siddiqui, Vijay Sethupathi
Director: Karthik Subbaraj
Music: Anirudh Ravichandran
Banner: Sun Pictures
Leave your valuable feedback on our Petta movie review