Recently Sri Reddy made her cheeky comment on Samantha and Trisha. She wrote,"Samantha  lemons,trisha grapes are nothing infront of me..[sic]" It's obvious of what she meant with a pose flaunting her blown assets.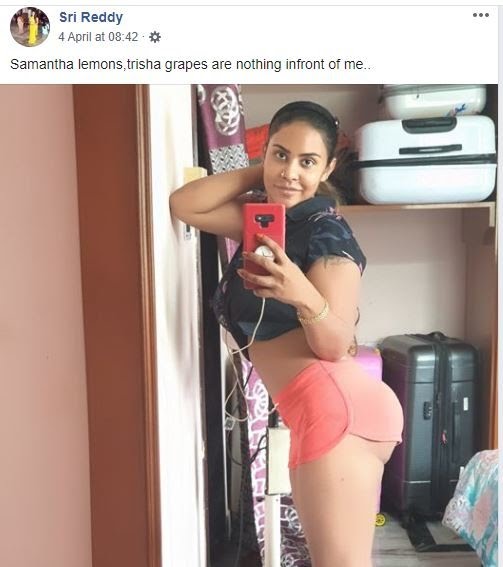 Furious with her bodyshaming remarks , Sam and Trisha fans  slammed her black and blue. One of them commented, "You are nothing even infront of seriel actress.. Go and learn manners, before post on social media… They are such a talented heroine's , what about you just showing your body to get cheap likes and dirty comments.. All of them have an good name on you, 'Item'" Yet another user wrote, "so what…?….learn to respect others…if u r thinking u r big in sizes its ok..but why insulting others….?.."
One among them was most squeezing smacking and pinching reply of them all.  "Tangy Lemons n grapes r good for health that ur rotten, saggy melons," wrote he.