Home
Voter Full Movie Review and Rating
Voter Full Movie Review and Rating
Average Critics Rating: 0
Total Critics:0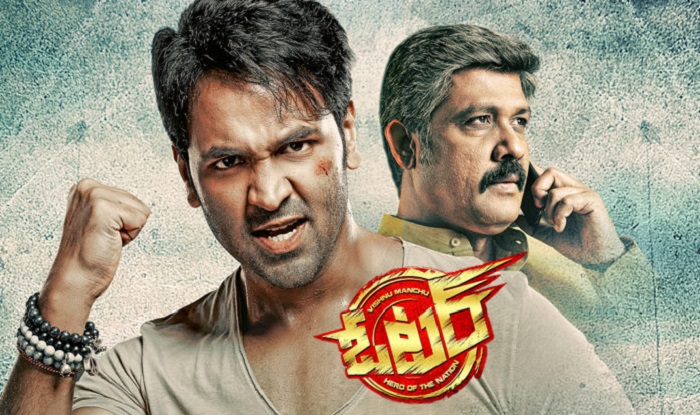 Critic Reviews for The Boxtrolls
Voter Movie Story:
Gautam (Vishnu) is a NRI living in USA. He comes to India to cast his vote. Vishnu falls in love with Surbhi, a college student. She accepts his proposal but it lands him trouble.  Surbhi's dad Nasser is a social activist who exposes the land scam by a local politician, Sampath Raj.
Nasser and his family is under threat, so Vishnu stands by them to fight the politician. Vishnu decides to teach the politician by showing the power of a voter in democracy. How he takes on the powerful politician forms the rest of the story.
Voter Movie Review:
Voter is a hard-hitting film which is much relevant to the current political scenario in the country. The story revolves round Vishnu's character. It is tailor made and Vishnu Manchu nails it with his intense performance. The confrontation scenes between hero and the villain stands out as main highlight. Voter explores the dark truths of politics and the cheap tricks that politician's play with voters to get elected. The film's theme screams at its top that voter has the real power in democracy and how ballot is powerful than bullet.
Screenplay has its highs and lows. Narration is pretty gripping with interesting twists. Massy power-packed dialogues leaves strong impact even as one leaves the theater.
Technically, movie is well made with rich production values. Songs are picturesque. Music by Thaman is scintillating. Cinematography is good too.
Performances:
Vishnu Manchu is flawless in his performance both as student and as voter. His dialogue delivery is impeccable that it adds punch to the well written dialogues. Sampath Raj is terrific as the villain. Nasser does a decent job. Surbhi adds glamour and has scope to perform as well.
Bottom-line: Ballot is powerful than Bullet!
Cast : Manchu Vishnu, Sampath Raj, Surbhi
Director : G. S. KARTHIK
Music: Thaman
Producer : John Sudheer Pudhota
Banner: Rama Reels
Leave your valuable feedback on our Voter movie review