Being a celebrity is not easy. Their lives are not fairy tales as most assume. It comes with its fair share of both pros and cons. The actors go through a lot of things while being on sets like working for long hours, maintaining a strict diet, and traveling across the world which may lead to certain health issues.
Also Read: Sania Mirza heading for Divorce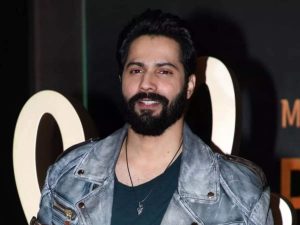 Though some celebrities are fitness freaks, they still suffer from certain health issues. Most recently, Tollywood actress Samantha revealed her health issue. The actress recently posted on her Instagram about the health condition that she is facing for months now. She has been diagnosed with Myositis which is an autoimmune condition. Doctors said that she will fine within a couple of months.
Also Read: Samantha suffers from a rare disease
Joining the list, here comes another Bollywood actor Varun Dhawan who seems to be suffering from a rare disease. He shared that he is suffering from vestibular hypofunction. This affects the body balance of a person. Sharing his ideal Varun Dhawan recalled "Recently, I just shut down. I didn't know what had happened to me. I had this thing called vestibular hypofunction, basically, your balance goes off."
Also Read: Bollywood sisters dating the same guy?
His post triggered a flurry of posts from his fans and Varun Dhawan reacted, "To everyone who has been concerned I would like to share I am doing much better with the help of yoga, swimming, physio, and a change in lifestyle," Vestibular hypofunction is a disease in which person's balance is affected. This happens when the inner part of the ear which is also a part of your balance system does not work properly. The vestibular system (in your inner ear) of the person suffering from this condition does not respond properly and sends an error message to the brain. As a result, the patient experiences dizziness.