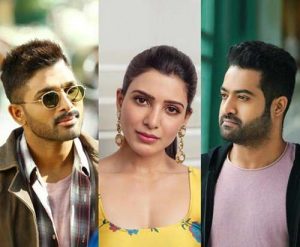 Since the blockbuster success of the Baahubali franchise, there has been a surge in Indian filmmakers exploring the rich tapestry of Indian folklore and mythology. This has led to the production of several high-budget movies that have resonated with audiences across the country.
One such highly anticipated film is The Immortal Ashwatthama, a mythological epic that is set to be directed by Aditya Dhar, the National Award-winning Bollywood director, and produced by Jio Studios. Initially, rumors suggested that Vicky Kaushal was set to star in the film. However, recent reports indicate that the lead role may be played by either Tollywood superstars NTR or Allu Arjun, who has amassed a massive following across India.
Adding to the star power, Tollywood actress Samantha is reportedly the front-runner for the female lead in the film. The immense popularity of these stars and the grand scale of the project make The Immortal Ashwatthama an eagerly anticipated film for fans of Indian cinema. We await further updates on this exciting venture.