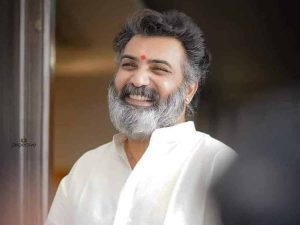 Nandamuri Taraka Ratna, the grandson of the iconic actor and former Chief Minister of Andhra Pradesh, NTR, passed away on Saturday after being in a coma due to a massive heart attack. Taraka Ratna had collapsed during the TDP's Yuvagalam Padayatra in Andhra Pradesh on January 27th, and despite being moved to a hospital in Bengaluru for better treatment, his condition did not improve, eventually leading to his passing.
Also Read: SIR Movie Review
Despite being born into a renowned family, Taraka Ratna's life had its own challenges, as he struggled to achieve success in the film industry and faced difficulties in his personal life. He had also been battling for his life in the hospital for an extended period.
Prior to his passing, Taraka Ratna had expressed a desire to make a difference in Andhra Pradesh politics. He had been meeting with TDP leaders, members, and workers, and was even contemplating running for MLA from Gudivada. He had shared his aspirations with Chandrababu Naidu and Nara Lokesh and was planning to contest against Kodalai Nani, a seat that was once considered the TDP's stronghold.
Also Read: Rana Naidu Release Date is Here
Taraka Ratna was committed to working towards the betterment of Andhra Pradesh and was eager to help the TDP win the upcoming elections. His passing is a great loss, and he will be remembered for his dedication to public service and his determination to make a difference in the lives of the people.