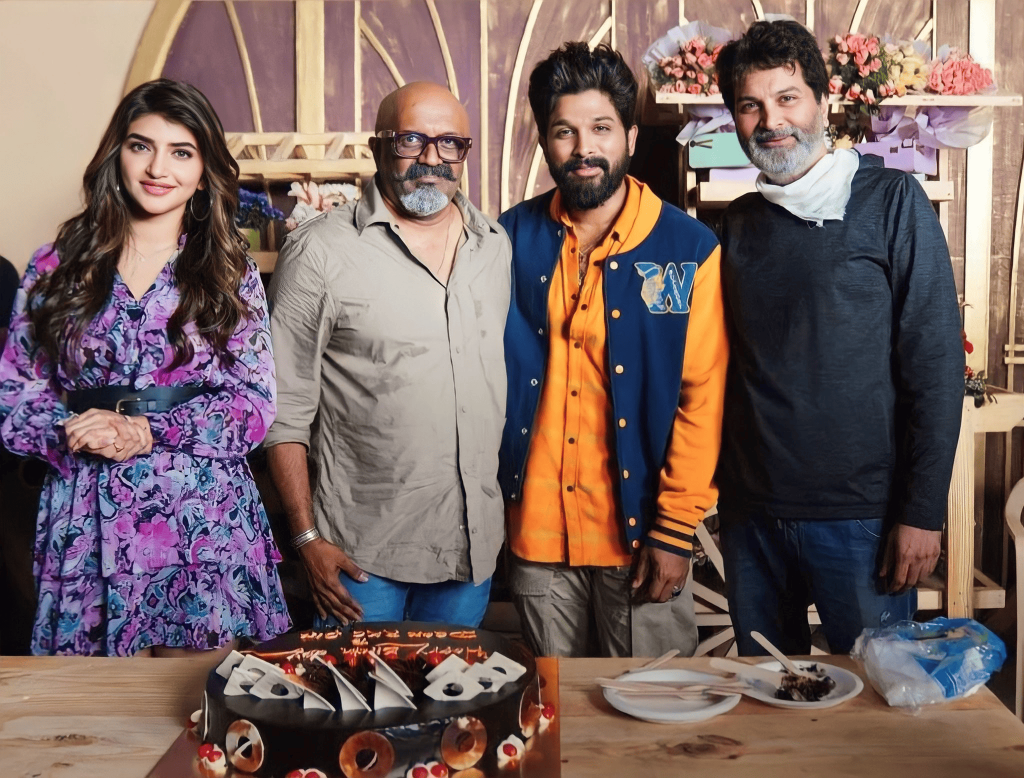 Allu Arjun, a renowned Indian star celebrated for his captivating dance skills, has teamed up with the talented actress Sreeleela, who is currently one of the busiest heroines in Tollywood. Despite Sreeleela's packed schedule with eight projects in Telugu cinema, she has managed to collaborate with Allu Arjun for an exciting venture on the Aha OTT platform. A recent picture shared by the streaming service has left fans intrigued, and it didn't take long for everyone to discover that Sreeleela is the one joining forces with Bunny.
She is the mass dancing queen of Tollywood.💃📷 Any guesses on who the glam queen is staring opposite Icon Star @alluarjun in the upcoming aha blockbuster? #AAtakesoverAha pic.twitter.com/rXbNSQn2Qq

— ahavideoin (@ahavideoIN) June 13, 2023
While the upcoming TV commercial featuring Allu Arjun and Sreeleela is not solely focused on dance, it promises to incorporate graceful moments that will captivate fans. The advertisement is being directed by the renowned commercial filmmaker Trivikram, who shares a long-standing association with Bunny. It's worth mentioning that Sreeleela is also the leading lady in Trivikram's movie "Guntur Kaaram," which stars Mahesh Babu. With such sensational film celebrities coming together, it will be exhilarating to witness the outcome of this newest ad campaign by the OTT platform.