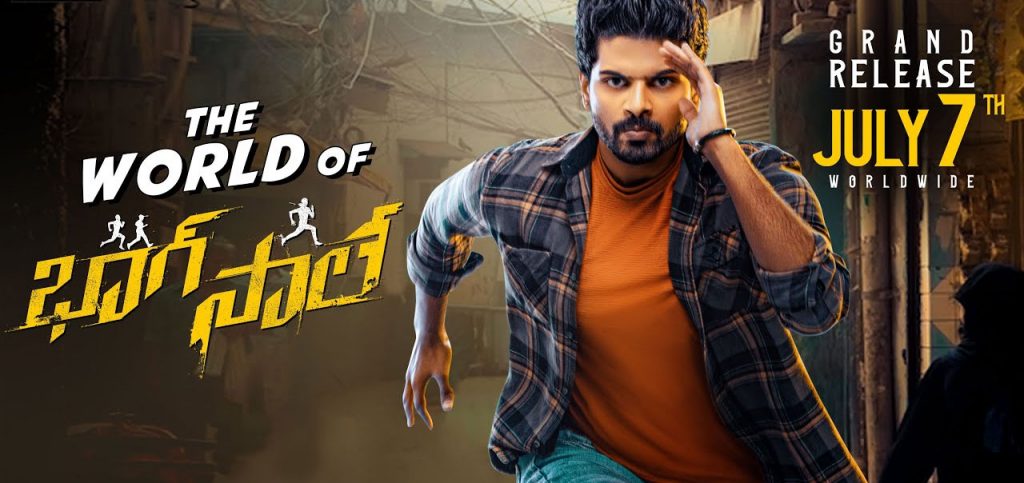 Starring: Sri Simha Koduri, Neha Solanki, Rajeev Kanakala, John Vijay, Varshini Sounderajan, Nandini Rai, Viva Harsha, and others.
Director: Praneeth Bramandapally
Producers: Arjun Dasyan, Yash Rangineni, Singanamala Kalyan
Music Director: Kaala Bhairava
Sri Simha Koduri, who gained recognition with his debut crime comedy thriller "Mathu Vadalara," returns to the screen with another intriguing crime comedy titled "Bhaag Saale." Let's delve into the film and see how it fares.
Story:
Arjun (Sri Simha Koduri), a middle-class youngster, falls deeply in love with Maya (Neha Solanki), a wealthy woman. Arjun, pretending to be affluent, manages to convince Maya of his wealth. However, their lives take an unexpected turn when Samuel (John Vijay) targets Maya's family for the rare diamond known as Shaali Shuka Gaja (SSG). Samuel kidnaps Maya's father, demanding the ring as ransom. In this desperate situation, Maya seeks the aid of her lover Arjun. What unfolds next? Will Arjun be able to find the ring? Who possesses the valuable jewel? "Bhaag Saale" holds the answers to these intriguing questions.
Positive Aspects:
Sri Simha Koduri shines once again in the crime comedy genre with a commendable performance, showcasing notable improvements in his comedic and acting skills.
John Vijay impresses the audience with his impeccable timing and delivers a neat performance, paving the way for more villainous roles in future Telugu films.
The comedy duo Sudarshan and Satya deliver solid performances, successfully tickling the funny bone of the viewers.
Rajeev Kanakala, portraying the role of the hero's father, leaves a lasting impression with his dialogues and acting skills.
The music by Kaala Bhairava significantly enhances many scenes, adding depth and charm to the film.
Negative Aspects:
One of the primary drawbacks of "Bhaag Saale" lies in its execution of a familiar storyline. While incorporating a routine story isn't inherently problematic, a more engaging and immersive narrative could have made the film stand out.
The second half of the film lacks proper pacing and suffers from a sluggish screenplay. Unnecessary scenes and a lack of focus on the storytelling test the patience of the audience.
Neha Solanki looks visually appealing on screen, but her character lacks depth and fails to provide her with substantial opportunities to showcase her talent.
The film could have benefited from the inclusion of additional comedy scenes, and the talents of Harsha Chemudu, Satya, and Sudarshan could have been more effectively utilized. Well-developed supporting characters played by Prithvi Raj, Varshini, and Nandini Rai would have added value to the overall film.
Verdict:
Overall, "Bhaag Saale" is a crime comedy thriller that suffers from sluggish narration, particularly in the second half. Sri Simha Koduri's commendable performance and some well-executed comedy scenes manage to salvage certain aspects of the film. However, the weak screenplay and lack of engaging storytelling make it difficult to wholeheartedly recommend "Bhaag Saale." It is advisable to keep your expectations low if you choose to watch this film.