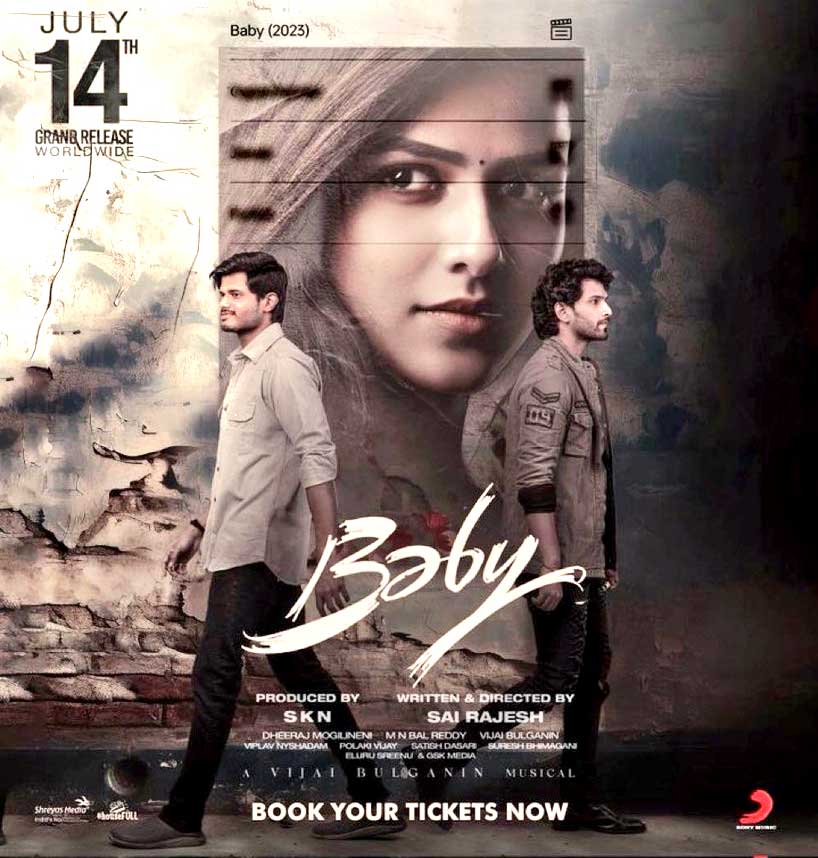 Tollywood's reputed writer and director BVS Ravi recently expressed his thoughts on the film "Baby" and made controversial remarks about the makers, branding them as "idiots." Despite this, the movie, starring Anand Devarakonda and Vaishnavi Chaitanya and directed by Sai Rajesh, has received an overwhelming response from the younger audience since its release last week. Not only has the film been performing well at the box office, but it has also garnered praise for the exceptional performances of its lead cast.
In a tweet, BVS.Ravi congratulated Sai Rajesh, expressing his belief in the director's writing skills. He also commended Anand Devarakonda and Vaishnavi Chaitanya for their potential and finding the right platform to showcase their talent with #Baby. Additionally, BVS.Ravi acknowledged the fantastic music by Vijay Bulganin and congratulated Vaishnavi Chaitanya and Viraj Ashwin for their contributions to making #BabyTheMovie a complete experience.
Congratulations @sairazesh always believed in your writing. Big hugs @SKNonline 🤗 @ananddeverkonda always had the potential and now found #Baby as a platform to perform. @VijaiBulganin hv arrived. Congratulations 💝🤗 @iamvaishnavi04 @viraj_ashwin made the movie COMPLETE…

— BVS Ravi (@BvsRavi) July 14, 2023
However, BVS.Ravi's tweet took a controversial turn when he questioned whether the makers were "idiots" or simply unlucky for not releasing the film during the summer season. He suggested that had they done so, the movie could have achieved industry-hit status.
In "Baby," Viraj Ashwin played an important role, while Vijay Bulganin served as the music director, and Balreddy worked as the cinematographer. Despite BVS.Ravi's controversial remarks, the film continues to enjoy success and praise from movie lovers.