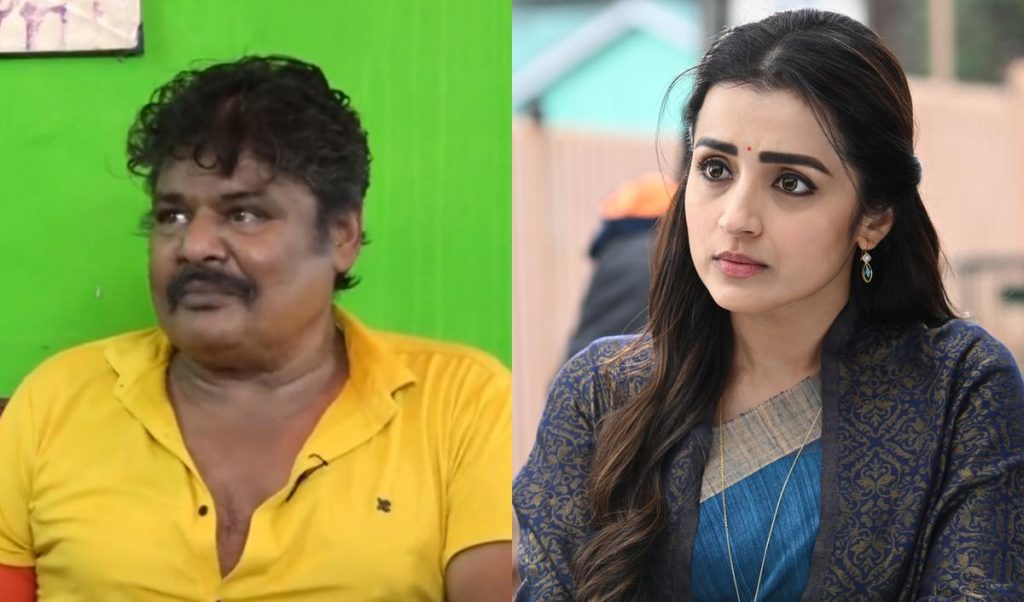 Mansoor Ali Khan's recent remarks about Trisha Krishnan have triggered widespread outrage, leading to escalating tensions. Both the public and notable figures, including Tollywood actors like Nithiin and Chiranjeevi, are demanding an apology from Khan. Some are even calling for legal action against him, with the National Commission for Women (NCW) joining in the demand for accountability.
Chiranjeevi, a prominent figure in Tollywood, expressed his shock at Khan's comments, labeling them not just distasteful but outright repugnant. He emphasized that such remarks, whether directed at an artist or any woman, are condemnable and reflective of a perverse mindset. Chiranjeevi extended his support to Trisha and all women who have faced similar disrespectful treatment.
My attention was drawn to some reprehensible comments made by actor Mansoor Ali Khan about Trisha.

The comments are distasteful and disgusting not just for an Artiste but for any woman or girl. These comments must be condemned in the strongest words. They reek of perversion.…

— Chiranjeevi Konidela (@KChiruTweets) November 21, 2023
In response to the backlash, Mansoor Ali Khan has scheduled a press conference to address the issue. The unfolding events are being closely monitored, and updates will be provided as the situation develops. Stay tuned for further information.