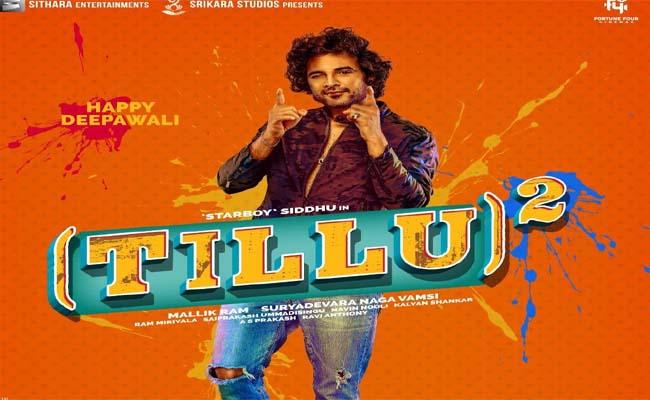 After a decade-long journey in the industry, Sidhu Jonnalagadda has finally tasted success with the blockbuster film DJ Tillu. Now, he is eagerly gearing up for the highly anticipated sequel, Tillu Square, which has been in the making for quite some time. The news of his participation in the film has generated significant excitement among audiences.
As previously announced, the filmmakers have shared an exciting update regarding the movie. It has now been confirmed that Tillu Square will have a worldwide release on September 15, 2023. To further build anticipation, a captivating new poster has been unveiled, adding to the buzz surrounding the film.
Our favourite DJ Tillu is gearing up for the biggest party in Theatres! 😎#TilluSquare ~ A Mad ride begins 15th Sept, 2023! 🕺🤩 #Siddu @anupamahere @MallikRam99 @ram_miriyala @SricharanPakala @NavinNooli #SaiPrakash @vamsi84 #SaiSoujanya @SitharaEnts @Fortune4Cinemas… pic.twitter.com/MPDFDjrccc

— Sithara Entertainments (@SitharaEnts) June 5, 2023
Under the direction of Mallik Ram, Tillu Square promises to be a thrilling and enjoyable cinematic experience. The talented and vibrant Anupama Parameswaran has been chosen as the female lead, further adding to the excitement. Additionally, the film boasts an ensemble cast of notable actors, contributing to the overall appeal of this extraordinary project. Sithara Entertainments, in collaboration with Fortune Four Cinemas, is responsible for the production, highlighting their commitment to delivering a remarkable movie. The music for Tillu Square is composed by the talented Ram Miriyala, enhancing the captivating visuals and engaging storyline.
With Sidhu Jonnalagadda's involvement and the growing anticipation surrounding the film, Tillu Square is set to captivate audiences and build upon the success of its predecessor, DJ Tillu. Fans and movie enthusiasts eagerly await the release of this long-awaited sequel.