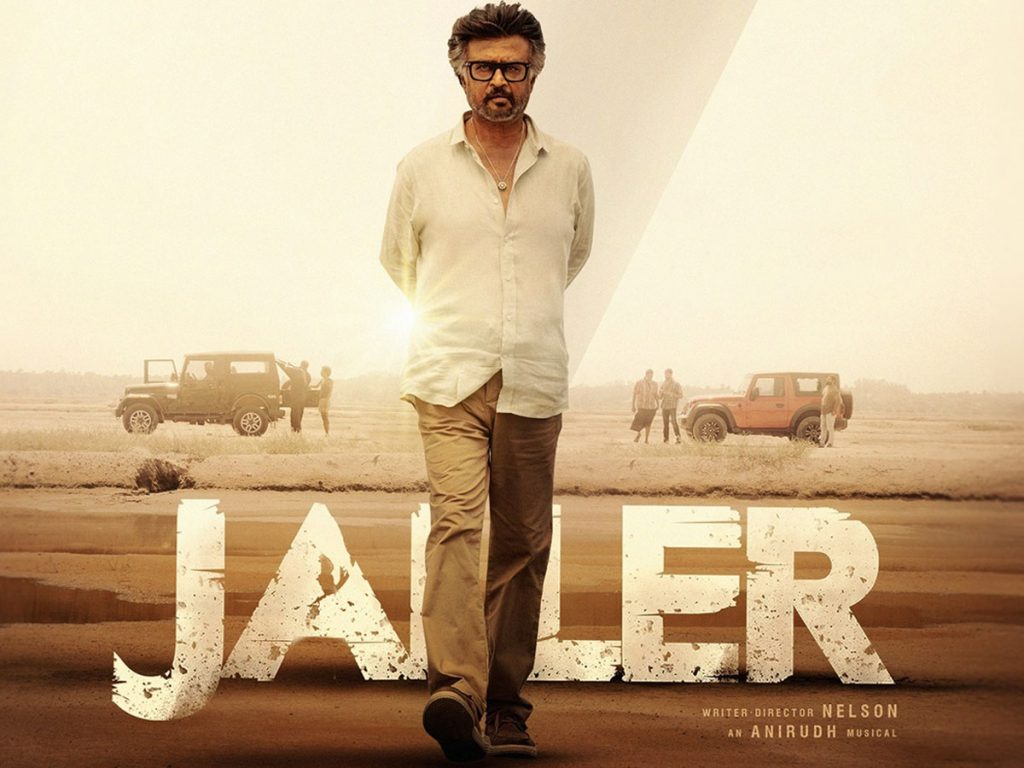 Starring: Rajinikanth, Mohanlal, Jackie Shroff, Shiv Rajkumar, Ramya Krishna, Tamannaah Bhatia, Yogi Babu
Director: Nelson Dilipkumar
Producers: Kalanithi Maran
Music Director: Anirudh Ravichander
The highly anticipated film "Jailer," directed by Nelson Dilipkumar and featuring the legendary Rajinikanth, has finally graced the silver screen. With a stellar ensemble cast and an intriguing premise, the movie has been the talk of the town. Let's delve into the review to ascertain whether it manages to meet the towering expectations.
Story:
In "Jailer," the narrative revolves around Muthuvel Pandian (Rajinikanth), a retired jailer leading a tranquil life with his family. His son Arjun (Vasanth Ravi) serves as a committed police officer who finds himself pitted against Varma (Vinayakan), a smuggler specializing in ancient artifacts. As the story unfolds, Arjun's sudden disappearance and subsequent discovery as a murder victim plunge Muthu's life into darkness. Driven by vengeance, he embarks on a journey that uncovers a startling truth, altering the course of his life. The film follows Muthu's relentless pursuit of justice, interspersed with unexpected twists.
Positives:
Rajinikanth's portrayal stands out, a testament to the director's nuanced characterization that seamlessly blends subtlety and fierceness.
The film maintains effective pacing, particularly in the first half, leveraging Rajinikanth's humor and the engaging interactions involving Yogi Babu.
Anirudh Ravichander's skillful background score substantially enriches the cinematic experience, especially during intense sequences.
The interval sequence shines as a highlight, showcasing Rajinikanth's transformation and adding to the movie's excitement.
Negatives:
The film's Achilles' heel lies in its plot, which weakens in the second half, resulting in a less captivating viewing experience. The initial humor and energy wane as the story progresses.
Characters like Sunil and Tamannaah add minimal value, occasionally diverting attention from the central narrative.
The action sequences fail to deliver the expected adrenaline rush, and the emotional depth in certain scenes is lacking.
Prolonged sequences and a lengthy runtime make the second half a rather wearisome affair.
The much-hyped appearances of Shiv Rajkumar and Mohanlal fall flat due to their execution and lack of impact.
Jackie Shroff's potential remains untapped in a minor role.
Nelson Dilipkumar skillfully showcases Rajinikanth's prowess on screen. However, the film stumbles in delivering a substantial script. While the first half effectively engages the audience, the weaker second half is marred by inadequate writing. A more robust focus on the storyline could have potentially elevated the overall impact of the film.
Verdict:
"Jailer" heavily relies on Rajinikanth's magnetic charisma and distinctive style to carry the weight of the film. While the initial segments shine with their entertainment value, the movie's deficiencies, including a thin plot and an underwhelming second half, hinder its overall quality. While it remains a decent watch, it falls short of fulfilling the towering expectations. Viewers are advised to temper their expectations before heading to the theater.