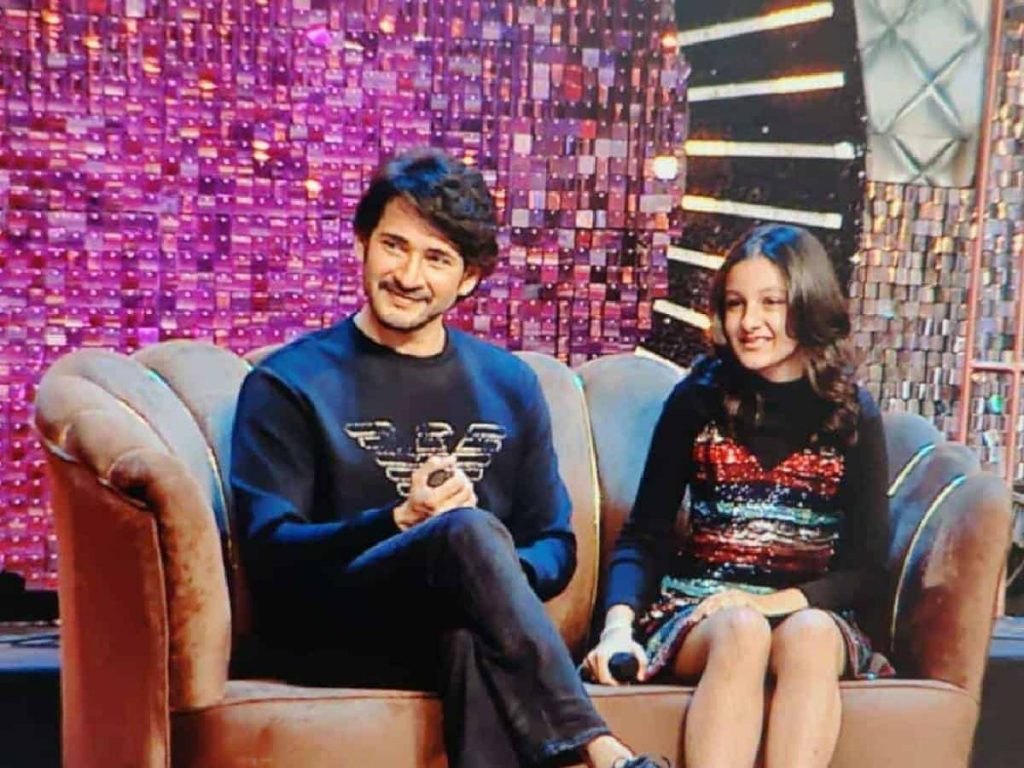 Superstar Mahesh Babu's daughter, Sitara, is all set to make her debut in the entertainment industry. Currently, she is already gaining popularity as a star on social media, where she enjoys a significant following. Sitara has captivated her audience with special photo shoots, captivating dance videos, and engaging interactions with her fans.
View this post on Instagram
Furthermore, Sitara has recently been featured in a commercial advertisement, showcasing her talent and versatility. Excitingly, it has been revealed that a script has been prepared for Sitara's debut, meticulously crafted by Vamsi Paidipalli, a close associate of Mahesh Babu. However, the nature of this project, whether it will be a full-length movie or a short film, is yet to be confirmed. More details about this exciting development are expected to be unveiled in the near future.
It is worth mentioning that Sitara has already left a lasting impression with her remarkable dancing skills. She mesmerized both fans and members of the film industry with her adorable steps in the special song 'Penny Penny' from Mahesh Babu's film, 'Sarileru Neekevvaru'. Sitara's immense talent and growing popularity indicate a promising journey as she ventures into the world of cinema.