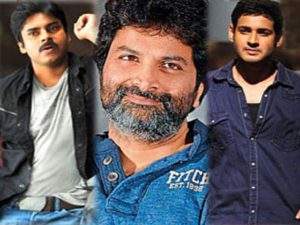 The trend of multistarrer films in Telugu cinema was long-forgotten until it was revived with the blockbuster hit Seethamma Vaakitlo Sirimalle Chettu, starring Mahesh Babu and Venkatesh. Following the success of RRR, which is considered the biggest multistarrer in Telugu cinema, other stars are also eager to share the screen space with their counterparts.
Mahesh Babu, one of the biggest stars in Telugu cinema, has expressed his interest in doing a multistarrer with Powerstar Pawan Kalyan, who is also a superstar in the industry. However, finding a director who can handle both the actors and do justice to their characters is a challenge.
Trivikram Srinivas is the only director who has successfully handled both stars in the past, directing the hit film Athadu, starring Mahesh Babu. However, Pawan Kalyan's political commitments may hinder his availability for a movie anytime soon, let alone a multistarrer.
Despite the challenges, Mahesh Babu remains optimistic about a potential multistarrer with Pawan Kalyan, stating in a recent interview that he has been waiting for the right script and director to come along. Such a project would undoubtedly be a treat for their fans.
As the trend of multistarrers gains momentum in Telugu cinema, fans eagerly await the announcement of their favorite stars' next projects, hoping for more exciting collaborations in the future.