Celebrities who enjoy a massive following on social media are often seen being trolled for their looks or dressing styles or their behavior and now Rashmika Mandanna has come to the radar of trollers.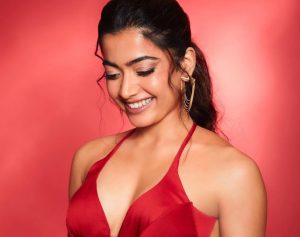 The actress who never bothered about these trolls felt sad about the unnecessary hatred she has been receiving from the netizens.
She took to her Insta profile and wrote a heartfelt note. "A couple of things have been troubling me these last few days or weeks or months or maybe even years now and I think it's time I address it. I am only speaking for myself – something I should have done years ago."
"I have been on the receiving end of a lot of hate ever since I started my career. Quite literally a punching bag for a lot of trolls and negativity out there," wrote the Pushpa actress. She further added, " I understand that l'm not everyone's cup of tea and certainly don't expect to be loved by every single person out there. That doesn't mean because you don't approve of me you can spew negativity instead."
She stated, "It's heart breaking and frankly quite demoralising when I'm being ridiculed and mocked by the internet especially for things that I HAVE NOT SAID. I've found that bits of things l've said in interviews are being turned against me. False narratives being spread across the internet that can be very harmful to me and the relationships I have in or outside the industry."
Rashmika also mentioned that constructive criticism is fine and that will help her to build a better career. But, this kind of negativity and false statements are making her undergo unnecessary stress. She concluded the note by thanking the loyal fans who are supporting her since the beginning.
View this post on Instagram