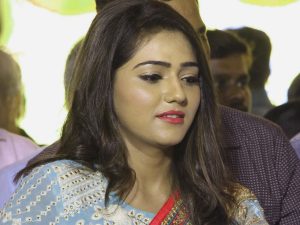 Shalu Chaurasiya, the budding actress from the Telugu film industry, has been in the news recently for being harassed for the second time in KBR Park in Hyderabad. The actress was walking in the park when a man named Sekhar allegedly followed and harassed her. Shalu immediately filed a police complaint, and the Banjara Hills police detained Sekhar for further questioning.
This incident is not the first time Shalu has faced such a situation in KBR Park. In 2021, the actress reported a similar incident where another man was detained for following and harassing her inside the park. It is concerning to see that such incidents continue to happen, even in public places like parks.
Shalu Chaurasiya has appeared in films like O Pilla Nee Valla and Aranyamlo. The actress is relatively new to the film industry and has yet to make a big mark in the industry. It is unfortunate that her talent and hard work are overshadowed by such incidents of harassment.