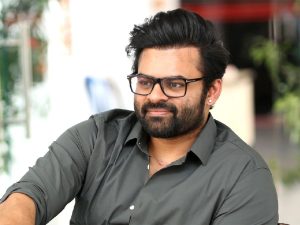 Sai Dharam Tej, who recently recovered from a motorcycle accident and scored a massive hit with "Virupaksha," is facing criticism on social media for not helping the man who took him to the hospital after the accident.
Farhan, the man who took him to the hospital, accused Sai Dharam Tej and his team of spreading false information about the actor assisting him financially. Farhan claimed that he did not receive any money from Sai Dharam Tej and that their team spread the news for publicity purposes.
In response to Farhan's claims, Sai Dharam Tej clarified that he or his team never claimed that they helped Farhan monetarily. Sai Dharam Tej said that he gave Farhan his phone number and told him to call him whenever he needed help. However, Farhan denied that Sai Dharam Tej gave him his phone number.
To whomsoever it may concern..

Thank You

Sai Dharam Tej. pic.twitter.com/qJr3SYYJ6B

— Sai Dharam Tej (@IamSaiDharamTej) April 27, 2023
Sai Dharam Tej is known for his kind heart and helpful nature, but there appears to be a communication gap between the two parties.