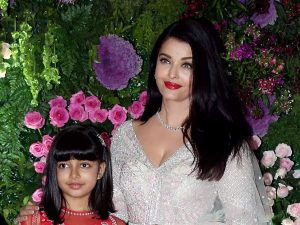 Aaradhya Bachchan, the 11-year-old daughter of Bollywood's famous couple Aishwarya Rai and Abhishek Bachchan, has taken legal action against certain YouTube channels that have been spreading unfounded rumors about her health. The Delhi High Court is set to hear the case on April 20.
View this post on Instagram
Regrettably, Aaradhya has been a constant target of online trolling. Her father, Abhishek, had to intervene and ask a Bollywood tabloid to focus on him instead of attacking his daughter. Netizens frequently criticize the young star kid for her undisclosed medical condition.
View this post on Instagram
Despite facing online harassment, Aaradhya has also made headlines with her public appearances. Recently, she attended the launch of the Nita Mukesh Ambani Cultural Centre (NMACC) in Mumbai with her mother, Aishwarya Rai.