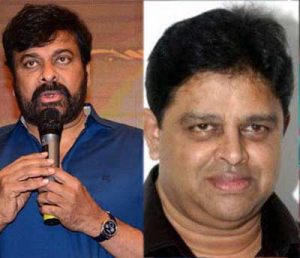 The Telugu film industry has suffered a significant loss today with the passing of music composer Raj, known for his work as part of the Raj-Koti duo. Alongside Koti, he created numerous wonderful albums that contributed to the industry's success. Megastar Chiranjeevi took to Twitter to express his heartfelt condolences.
Chiranjeevi acknowledged Raj's exceptional talent and credited his music for playing a crucial role in the success of his movies, particularly during the early stages of his career. He noted that Raj's compositions brought him closer to the audience and emphasized that his demise is a profound loss for the music world.
ప్రముఖ సంగీత దర్శక ద్వయం రాజ్-కోటి లలో 'రాజ్' ఇక లేరు అని తెలవటం దిగ్భ్రాంతికి గురి చేసింది. ఎంతో ప్రతిభ వున్న రాజ్ , నా కెరీర్ తొలి దశలలో నా చిత్రాలకందించిన ఎన్నో అద్భుత ప్రజాదరణ పొందిన బాణీలు, నా చిత్రాల విజయాలలో ముఖ్య పాత్ర వహించాయి. నన్ను ప్రేక్షకులకు మరింత చేరువ… pic.twitter.com/uPifYfmtFE

— Chiranjeevi Konidela (@KChiruTweets) May 21, 2023
Raj-Koti had delivered several blockbuster albums for Chiranjeevi, including memorable ones like "Yamudiki Mogudu," "Khaidi No. 786," "Kodhama Simham," "Lankeswarudu," "Raja Vikramarka," "Muta Mesthri," and "Mechanic Alludu." The final rites of the music composer are scheduled to take place tomorrow at Mahaprasthanam in Hyderabad.
The passing of Raj marks a significant loss for the Telugu film industry, and his contributions to the world of music will be fondly remembered.