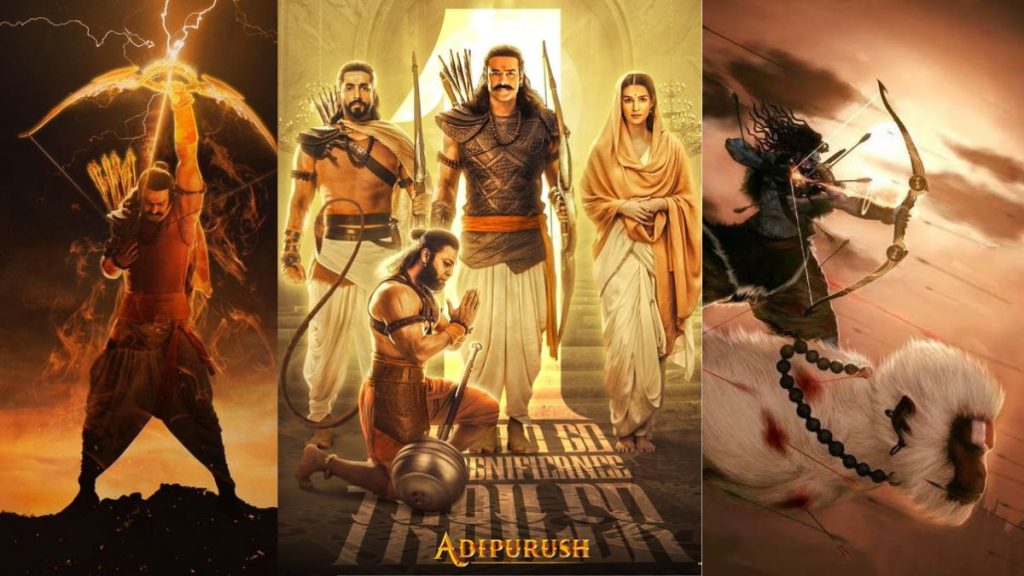 In the midst of the fervent anticipation surrounding the release of Adipurush, a rumor began circulating on social media, alleging that the movie discriminates against Dalits and that they would be denied access to watch the film. This shocking claim not only surprised movie enthusiasts but also caught the attention of the hardworking team behind Adipurush, who had already strived to overcome any negativity surrounding the film since its teaser was released last year. Despite the recent positive response to the film's promotions, including trailers and songs, false rumors of discrimination threatened to cast a shadow over the project.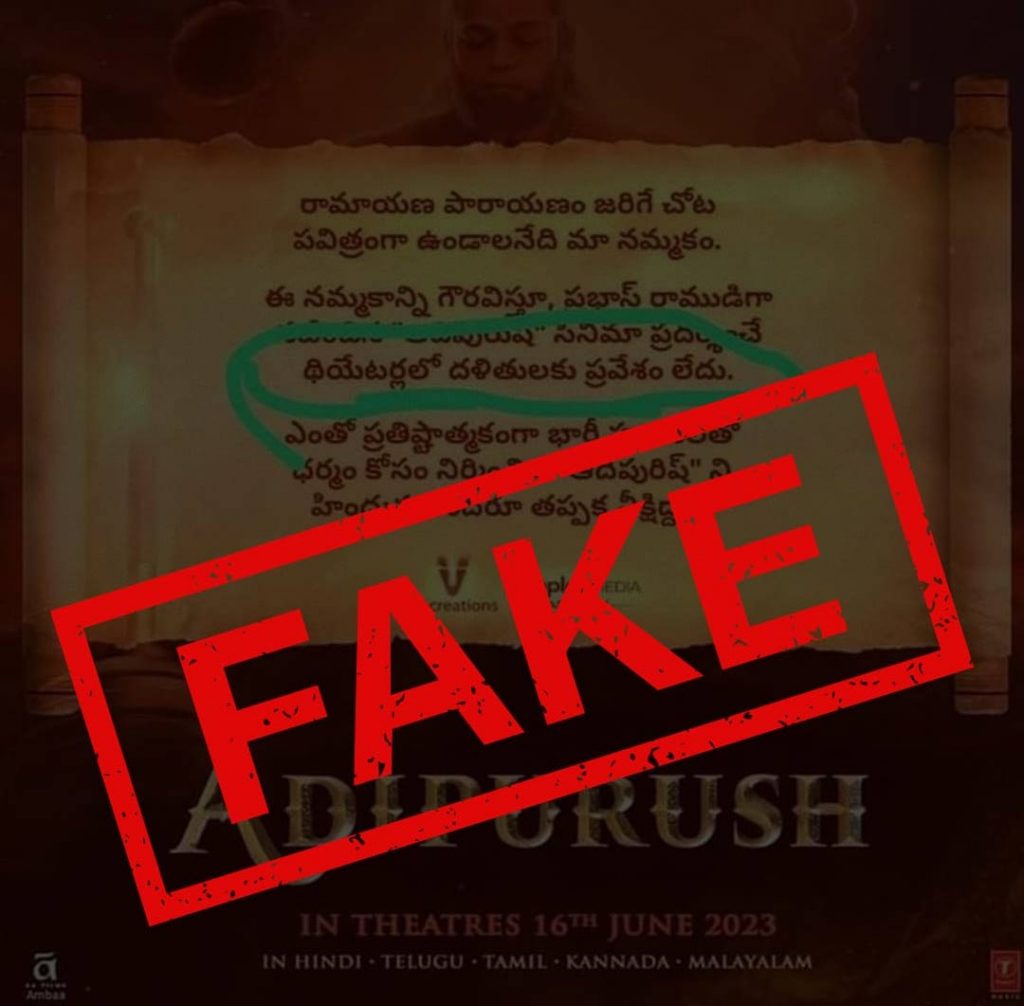 However, the makers of Adipurush swiftly and strongly dismissed these baseless allegations. Clarifying their stance, the team issued a statement to counter the misinformation, emphasizing their unwavering commitment to equality. They declared, "The statements made in relation to #Adipurush are false and misleading! Team Adipurush firmly stands for Equality, emphasizing no discrimination based on caste, color, or creed. We urge everyone to help us combat this falsehood by reporting it whenever encountered! #PrathiBhaaratheeyudidhiAdipurush #GoodOverEvil."
#Adipurush: Controversies continue to haunt the Team! While such a send-off gesture is quite common amongst the celebrities, it was inappropriate at the Tirumala. #KrithiSanon #OmRaut pic.twitter.com/hkUd2ButLG

— AndhraBoxOffice.Com (@AndhraBoxOffice) June 7, 2023
Directed by Om Raut, Adipurush is set to release on June 16, 2023, and features a talented cast including Prabhas, Kriti Sanon, Sunny Singh, Devadatta Nage, Vatsal Seth, Sonal Chauhan, and Tripti Toradmal in pivotal roles. The film's team remains focused on promoting inclusivity and ensuring that every viewer, irrespective of their background, can enjoy the cinematic experience without any form of discrimination. As the highly anticipated release date approaches, fans eagerly await witnessing the grand spectacle that Adipurush promises to deliver on the silver screen, united by their shared love for cinema.