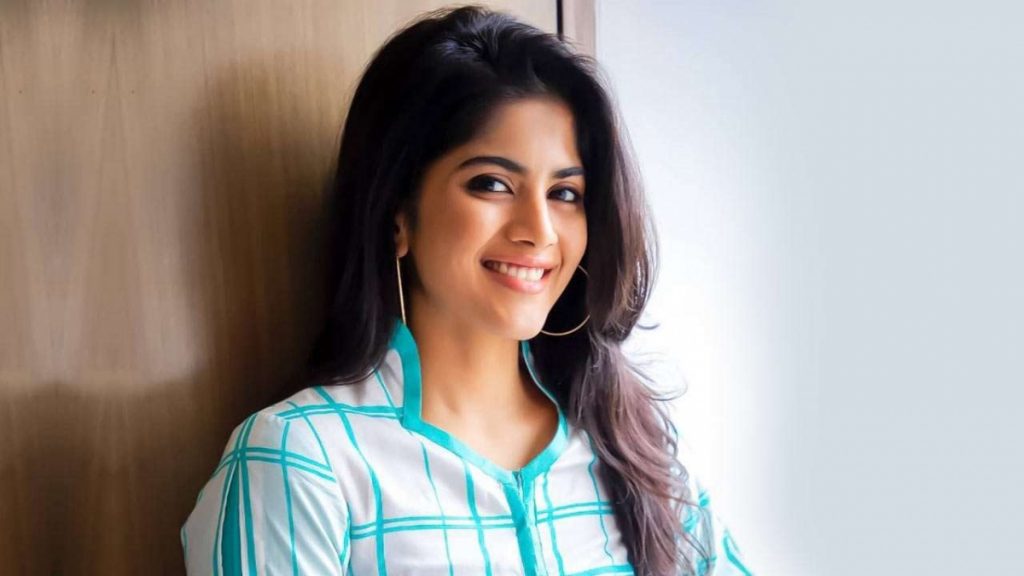 The world of cinema is abuzz once again with rumors of another heroine is preparing to tie the knot. This time, it is the stunning actress Megha Akash who is reportedly getting ready for marriage. The lucky groom is said to be the son of a prominent politician from Tamil Nadu, adding intrigue to their union due to the long-standing friendship between Megha Akash's family and the politician's family. While the identity of the politician remains undisclosed, the prospect of an adult arranged marriage has ignited curiosity among fans and industry insiders alike.
What adds intrigue to this union is the long-standing friendship between Megha Akash's family and the politician's family. Their decision to transition from friends to life partners has sparked curiosity, indicating the possibility of an adult arranged marriage. However, the identity of the politician remains a tantalizing secret for now.
View this post on Instagram

Insiders from the Kollywood industry reveal that Megha Akash is set to marry the son of a well-known politician and businessman from Kanyakumari. Such unions, bridging the worlds of cinema and politics, have been witnessed in the past with other actresses.
Joining the league of these stars bound by matrimony is Megha Akash, a rising talent in the industry. Despite her captivating presence on the silver screen, she has yet to achieve the desired level of success in her career. Even sharing screen space with industry icons like Rajinikanth and Salman Khan hasn't translated into box-office triumphs. Among her filmography, only "Raja Raja Chora" stands out as a notable hit.
During this time, Megha Akash has also ventured into film production alongside her mother, maintaining an active involvement in the industry. With numerous Telugu and Tamil projects lined up, including her latest Telugu film, "Ravanasura," Megha Akash faces a busy year ahead.
As the spotlight now shines on her personal life, fans and industry insiders eagerly await updates on Megha Akash's upcoming wedding. Will this new chapter bring the happiness and fulfillment she seeks, both personally and professionally? Only time will reveal as this talented actress embraces the joys and challenges of matrimony, stepping into a new phase of her life.