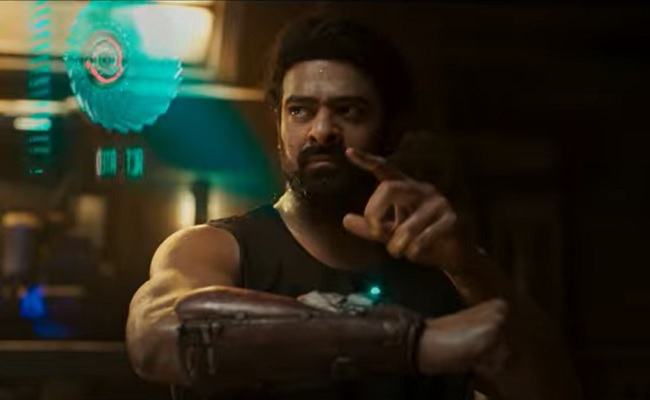 The first look of Prabhas in Project K may have received a mixed response on social media, but it undeniably created a buzz. Nag Ashwin, the director, has silenced his critics with the recently released glimpse of the movie, which transports us into a whole new world.
The movie's intriguing title, "Kalki 2898 AD," references Kalki, the final incarnation of the god Vishnu, destined to appear and bring an end to the Kali Yuga.
While the title is impressive, some viewers have noticed similarities to the 2013 Hollywood film "Elysium" upon closer examination.
The glimpse hints at a grand battle between the forces of good and evil, marking the beginning of the end of the Kali Yuga in the future – 2898 A.D.
Prabhas is introduced as a superhero with special powers, and his portrayal of the character is utterly convincing.
The concept of the movie is entirely unique, and Nag Ashwin's visionary and forward-thinking direction gives it a presentation on par with top Hollywood productions. Credit also goes to the technical team, including cinematographer Djordje Stojiljkovic and music director Santhosh Narayanan, for creating a magnum opus.
The glimpse introduces other lead characters played by Amitabh Bachchan and Deepika Padukone, though Kamal Haasan's appearance remains a mystery.
Producer Aswani Dutt of Vyjayanthi Movies is backing "Kalki 2898 AD" to be a global-scale cinematic experience, with the movie set for release in 2024. Excitement is building among fans as they eagerly await the arrival of this ambitious and visually stunning film.