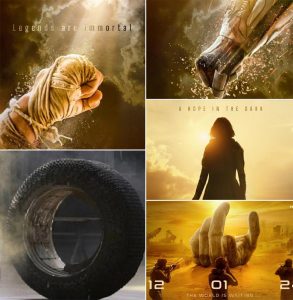 It's been a while since Prabhas's sci-fi thriller Project K went onto the floors and wrapped up 70% of the shooting, but there's no clarity on the storyline. This has sparked curiosity among movie lovers who are eager to know about its possible mythological connections.
The star-studded cast includes Deepika Padukone and legendary actor Amitabh Bachchan, along with Disha Patani. Reports suggest that in addition to its sci-fi elements, the film will also feature fantasy elements, which is expected to excite the audience.
Also Read: Allu Arjun in a multistarrer with Bollywood star
According to sources, Prabhas will be seen portraying the modern-day avatar of Vishnu, which has generated a lot of excitement among his fans. The film is set to release on 12th January 2024, during the auspicious occasion of Sankranti. The makers are reportedly focusing on high-end VFX to create a memorable cinematic experience for the audience.
Also Read: Big setback for RGV
With its star-studded cast, intriguing storyline, and possible mythological connections, Project K is poised to be one of the most highly anticipated films of the year. Fans are eagerly awaiting its release, hoping that it will live up to their expectations and offer an unforgettable cinematic experience.