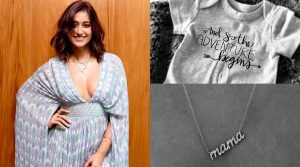 It appears that having a child without getting married is becoming a new trend in the entertainment industry. Recently, the stunning actress Ileana D'Cruz announced that she is expecting a baby soon. She shared the news on her Instagram account by posting monochromatic images of a onesie and a personalized pendant that says 'Mama' on it. Though she didn't reveal the identity of the baby's father, rumors are rife that she was dating Sebastian Laurent Michel, the younger brother of actress Katrina Kaif.
Ileana is not the only actress who has opted for motherhood outside of marriage in recent times. Other actresses, including Konkona Sen Sharma, Sushmita Sen, and Neena Gupta, have also chosen unconventional methods to become mothers.
View this post on Instagram

While society may still have certain prejudices attached to becoming a mother without marriage, these actresses have shown that they are unafraid to break away from societal norms and live life on their own terms. Hopefully, this trend inspires more women to embrace their choices and lead fulfilling lives.
In terms of work, Ileana has a few projects lined up, such as Unfair & Lovely, Tera Kya Hoga Lovely, and an untitled film. It remains to be seen how her pregnancy will impact her future work commitments, but we wish her all the best for this new phase in her life.