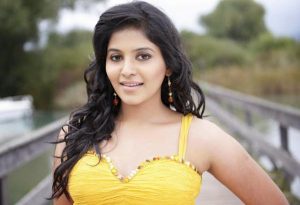 Anjali, the famous actress in Tamil and Telugu, may soon join the growing list of celebrities who have recently tied the knot. Despite facing personal controversies that hindered her rise to stardom, Anjali has captivated audiences with her stunning performances and traditional looks, particularly in the popular film Seetamma Vakitlo Sirimalle Chettu, where she starred alongside Mahesh Babu and Venkatesh.
Currently, Anjali is working on the eagerly anticipated RC15 project with Ram Charan, directed by Shankar. According to reports, Anjali plans to get married once the project is completed.
While Anjali has faced several rumors about her personal life in the past, including reports of her marriage to a top producer, she has refuted these claims. Additionally, speculation has circulated about a possible relationship between Anjali and Kollywood actor Jai, but both have insisted that they are simply friends. With Anjali's parents residing in the US, the identity of her future spouse remains unknown.