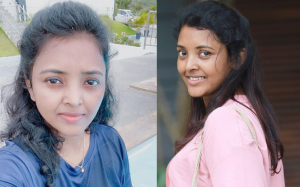 Director Lakshmi Deepta has been making headlines lately for all the wrong reasons. The filmmaker was recently arrested by the Aruvkkara police over allegations that she had coerced a young man into acting in an adult web series. The complainant, a 26-year-old from Venganoor, claimed that he was promised the lead role in an upcoming film but was instead pressured into signing a contract that involved participating in sexually explicit scenes for the web series.
Also Read: Triple Dhamaka from Prabhas
This is not the first time that Deepta has been accused of unethical behavior. Another woman from Malappuram had raised similar allegations against her, claiming that she too was tricked into signing a contract that involved performing sexual acts on camera. The woman further alleged that the police were initially reluctant to register her complaint.
The arrest of Deepta has sparked a wider conversation about the need for stronger protections for individuals, particularly women, who aspire to work in the film industry. Many have pointed out that aspiring actors and actresses are often vulnerable to exploitation and abuse, particularly by those in positions of power like directors and producers. The incident has highlighted the urgent need for the industry to implement stricter regulations and safeguards to protect the rights and dignity of those who work in it.
Also Read: This star Hero in Sourava Ganguly's Biopic?
Deepta has since been granted bail by the court, but with strict conditions. The investigation into her alleged misconduct is ongoing, and it remains to be seen what further action if any, will be taken against her. Meanwhile, the incident has served as a wake-up call for the film industry, which must work to ensure that aspiring artists are treated with the respect and dignity they deserve.