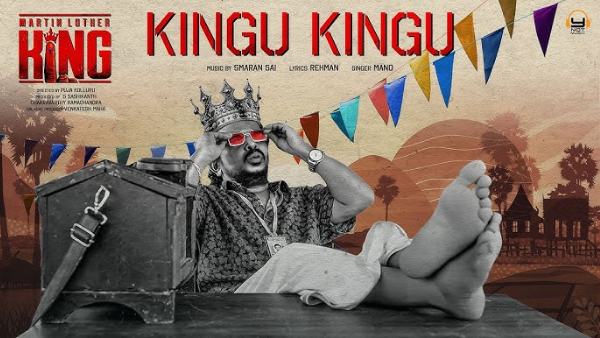 Starring: Sampoornesh Babu, Naresh, Venkatesh Maha, Sharanya Pradeep, Chakradhar, Raghavan, and others
Directors: Puja Kolluru
Producer: S. Sashikanth, Chakravarthy Ramachandra
Music Director: Smaran Sai
Sampoornesh Babu, who rose to fame with 'Hrudaya Kaleyam' a decade ago, hasn't achieved the success that was initially anticipated. However, after a brief hiatus, he has made a comeback with a political satire film titled 'Martin Luther King,' an official remake of the Tamil movie 'Mandela,' which originally featured Yogi Babu. Let's see how's the movie.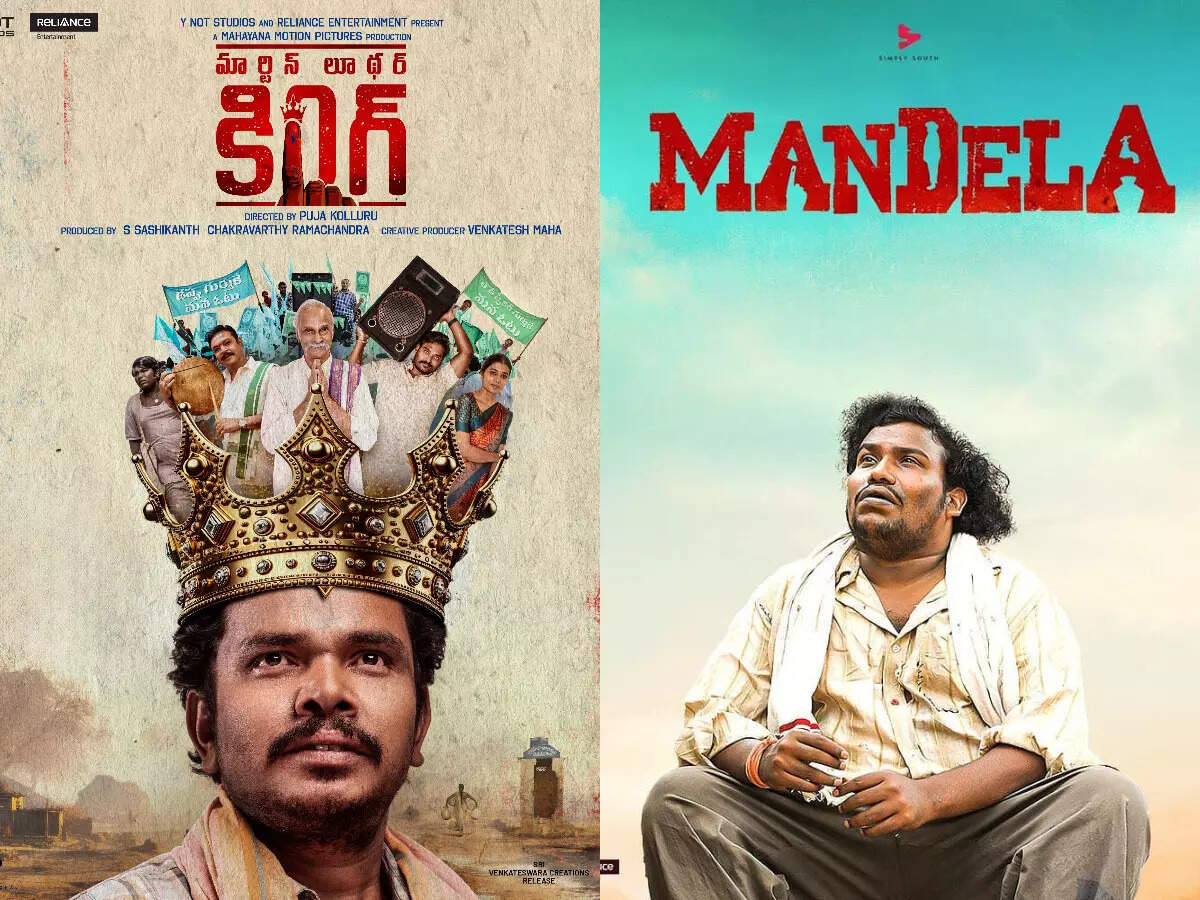 Story:
In the village of Padamarapadu, brothers Jagjivan Ram (Naresh) and Lokmanya Tilak (Venkatesh Maha) vie for the position of village President, leading to an unexpected tie. Their fate is determined by Smile (Sampoornesh Babu), a humble cobbler. As the story unfolds, we witness Smile's transformation into the pivotal character of Martin Luther King, ultimately revealing his choice.
Positives:
Martin Luther King presents a compelling premise, with Sampoornesh Babu delivering an exceptional performance, perfectly embodying the role of the unassuming cobbler. The impact of Sharanya Pradeep's portrayal as Vasantha is noteworthy, despite her limited screen time. Naresh and Venkatesh Maha also contribute commendable performances, enhancing the overall viewing experience.
The film sheds light on the persisting casteism in rural areas, effectively highlighting the plight of the marginalized communities in India. The climax, coupled with the well-executed score, adds an intriguing dimension to the narrative.
Negatives:
While the storyline is intriguing, the narrative lacks depth, potentially hindering the overall impact of the film. Director Puja Aparna Kolluru could have strengthened the character arcs of Naresh and Venkatesh Maha to add more depth to their roles. The sporadic comedy elements, while entertaining, could have been integrated more seamlessly into the narrative for a smoother viewing experience.
Moreover, the film could have benefited from the inclusion of poignant scenes emphasizing the significance of the vote and the need for social equality. A few more thought-provoking dialogues could have amplified the impact of the political satire.
The movie's pacing issues and repetitive sequences in the second half dampen the overall experience, hindering the potential impact of the storyline. Furthermore, the familiarity of some characters might impede the audience's ability to connect with the narrative.
Technical Analysis:
Debutant director Puja Aparna Kolluru demonstrates a commendable effort in steering the film, yet an enhanced screenplay, particularly in the first half, could have elevated the overall cinematic experience. The music by Smaran Sai and cinematography by Deepak Yaragera meet the expected standards, while the editing by Puja Kolluru, though acceptable, could have benefited from more precision, particularly in the initial segments. Streamlining the runtime by trimming extraneous scenes would have contributed to a more engaging narrative.
Verdict:
While Martin Luther King presents an engaging premise and noteworthy performances, it is ultimately impeded by its uneven execution. Sampoornesh Babu shines in his role, and the supporting cast delivers commendable performances. Despite its potential, the film grapples with pacing issues and lacks a compelling narrative, making it less captivating than anticipated. For an enjoyable cinematic experience, viewers may want to explore other options this weekend.