Home
NTR Kathanayakudu Full Movie Review & Rating
NTR Kathanayakudu Full Movie Review & Rating
Average Critics Rating: 0
Total Critics:0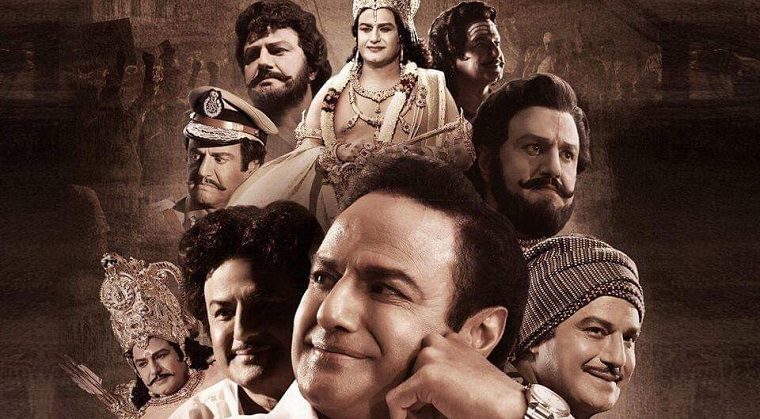 Critic Reviews for The Boxtrolls
NTR Kathanayakudu Full Movie Review & Rating
The much-awaited biopic on legendary actor and leader, 'NTR Kathanayakudu' has hit the theaters amid huge expectation on the legendary actor-producer-director and most influential Politician Nandamuri Taraka Rama Rao biopic. The movie has got a mixed response in the beginning later going with a positive talk all over. Here is the NTR Kathanayakudu Full Movie Review & Rating by Teluguodu team.
NTR Kathanayakudu Story:
Rama Rao resigns to his government job to pursue film career and sets to Madras. His wife (Basavatarakam) supports his decision. He is given a minor role in Manadesam, followed by movies like Palleturi Pilla and Shavukaru.
However, the films don't bring any profits to producers. So, producers are reluctant to cast Ramarao instead they want Akkineni Nageswar Rao as lead being star already. However, director KV Reddy insists he want Ramarao to portray Thotaramudu in Pathalabhairavi. The film becomes a blockbuster making Ramarao the first Indian superstar.
Producers Nagi Reddy and Chakrapani of Vijaya Vahini Studios makes contract with Ramarao for three movies. They start making Mayabazar but not so sure if Ramarao suits the role of Lord Krishna. Again KV Reddy insists that Ramarao play Krishna and there is no looking back. From gods to demons, he immortalizes every mythological character that he plays. People start worshipping him.
He gets to receive Padmashri from center but feels insulted as people refer to him as Madrasi.
When calamities devastate the state, Ramarao organizes fund raising programs and donates large amounts to government. Eventually, he realizes the actual problems of people and governments have failed to address them being run from the center. It is the same time when center declares emergency and CM Anjaiah gets insulted by Sanjay Gandhi, son of then PM Indira Gandhi. Ramarao decides to form a political party to serve people and revive Telugu pride.
NTR Kathanayakudu Review:
NTR Kathanayakudu chronicles through inspirational life journey of NTR. The film is set up on the concept of a common man evolving into a god and descending down to earth for the people who worship him.
Krish has created interesting premise by designing character of NTR as socially conscious man who thinks of cinema as instrument to reach and influence masses. The story is interestingly woven between reel life and real life incidents of NTR. Engaging episodes with emotional moments and motivational dialogues strike right chord.
It's a great reminiscence of mythological characters that are immortalized by NTR. Balakrishna's appearance as Lord Krishna from Mayabazar is goosebump moment for fans. Krish didn't leave a stone unturned in taking opportunity to give his artistic yet sensible touch.
NTR counseling Savitri over her unwary flamboyance and endowment is well dealt. Nostalgia is created with iconic scenes and songs with glimpses of Gundammakatha, Dana Veera Sura Karna, Adivi Ramudu etc. Krish remained honest in presenting the story known to Telugu with entertaining elements here and there. He also packaged it with mass moments for Nandamuri fans to celebrate. The film also has many surprises which we don't want to give away.
Balakrishna effortlessly slips into father's skin. He is amazing especially in the second half. Though he appeared bit stout for the younger days of NTR, his performance takes away the focus. Vidya Balan stands out as Basavatarakam. Sumanth is good as ANR, except that is taller. Rana and Kalyanram raise whistles. Seasoned actors like Kaikala Satyanarayana, Prakash Raj, Murali Sharma, Sachin Khedkar and others are apt in their roles.
Technically the film is brilliantly made. Production design to costumes, everything is to a T in recreating the periodic era. Background score is brilliant and so is cinematography.
Bottom-line: "Epic biopic of larger than life hero"
Cast & Crew:
Director: Krish
Casting: Balakrishna, Vidya Balan, Nandamuri Kalyan Ram, Rakul Preet, Rana Daggubati, Sumanth & others
Music: M. M. Keeravani
Producer: Balakrishna, Vishnu Induri and Sai Korrapati
Leave your valuable feedback on our NTR Kathanayakudu movie review