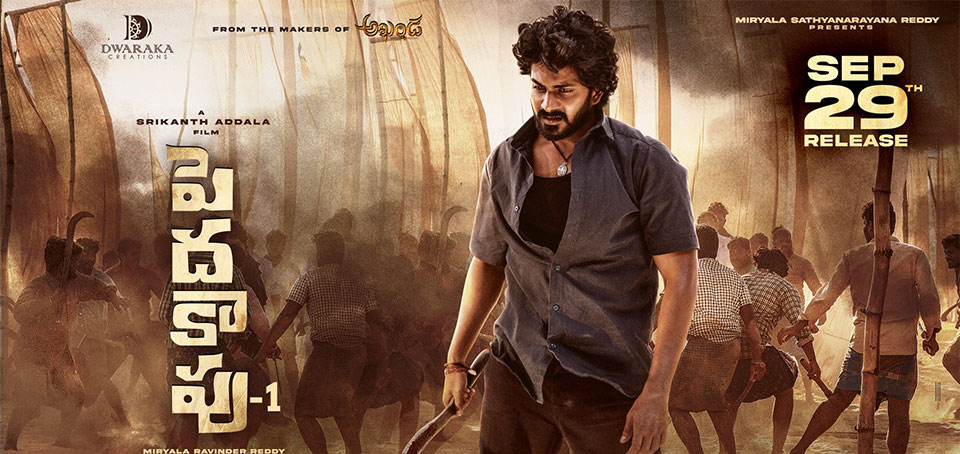 Starring: Virat Karrna, Pragathi Shrivatsav, Rao Ramesh, Naga Babu, Anasuya,
Director: Srikanth Addala
Producer: Miryala Ravinder Reddy
Music: Mickey J Meyer
Srikanth Addala, known for his family entertainers, has surprised everyone by venturing into bolder and more rustic storytelling with "Pedda Kapu." This film marks the debut of Virat Karrna as the male lead and strives to make a mark in Telugu cinema.
Story:
"Pedda Kapu" is set in the 1980s in a fictional village near Rajahmundry, where caste politics and family feuds dominate. The story revolves around Peddha Kapu (Virat Karrna), who dares to stand up against the oppression imposed by two influential members of the village, Satya Rangayya (Rao Ramesh) and Bhaiyanna (Aadukalam Naren).
The storyline takes a significant turn with the entry of NT Ramarao into politics in 1982. Peddha Kapu's journey to settle scores with the formidable Satya Rangayya and Bhaiyanna forms the crux of the story. Akkamma (Anasuya) plays an enigmatic role in the unfolding events.
Performances:
Virat Karrna makes a commendable debut, particularly shining in action sequences and emotional scenes.
Rao Ramesh delivers a convincing portrayal of a cunning villain and a self-serving politician in a rural backdrop.
Pragati Srivastava's performance as a rural woman adds depth to her character, and she handles it skillfully.
Tanikella Bharani's role as a concerned and socially aware character brings value to the story.
Anasuya's character, despite high anticipation, doesn't leave the desired impact.
Srikanth Addala's role as a villain leaves a somewhat incomplete impression.
Highlights:
Impressive Visuals and Production Design
Authentic Rural Setting and Background Music
Drawbacks:
Excessive and Brutal Violence
Extended Drama Sequences
Insufficient Emotional Connection
Sluggish and Predictable Narration
Lackluster Songs

Verdict:
"Pedda Kapu" endeavors to capitalize on the growing trend of rural-themed movies in Telugu cinema, following the successes of films like "Rangasthalam" "Palasa" and "Pushpa." However, it appears to be a belated entry into this genre. The movie heavily relies on bold and rustic content but lacks a robust storyline to underpin it.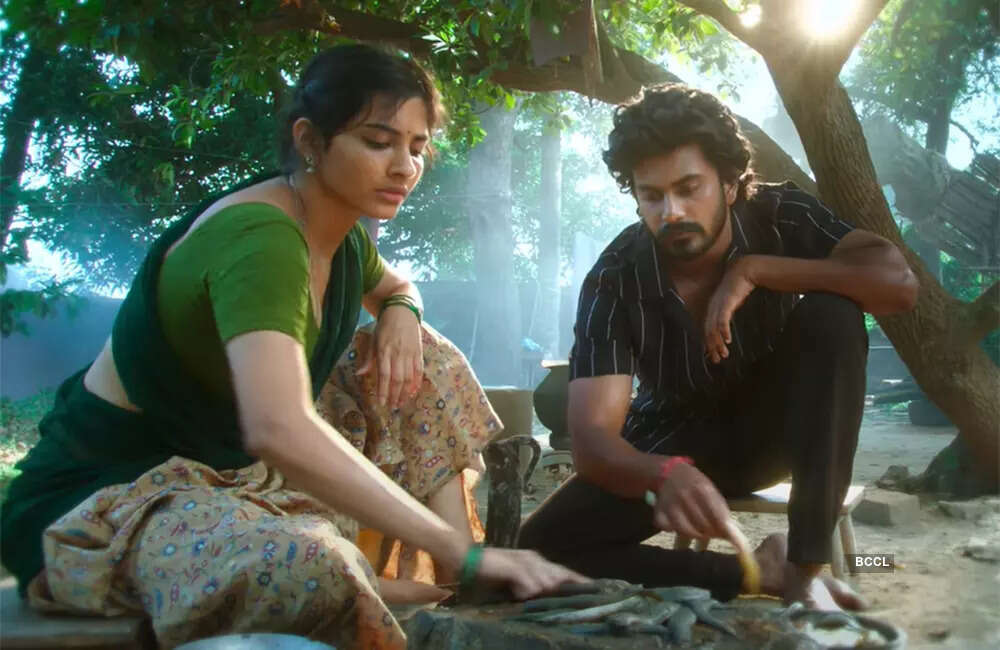 The violence in the movie, featuring gruesome scenes like head-chopping, is intentionally bold but may not resonate with all audiences. While the first half exhibits promise and intensity, the second half takes a downturn, leaving viewers disappointed. Despite a promising interval scene, the film's twist involving Akkamma fails to make the desired impact.
"Pedda Kapu" becomes predictable in its second half, with the climax lacking engagement. The storytelling becomes confusing, with a drawn-out drama that lacks depth and engaging moments. Although aspiring to be grand and ambitious, the film falters in terms of narrative execution.
For debutant Virat Karrna, "Pedda Kapu" offers a decent start, while for director Srikanth Addala, it represents a setback in his career.