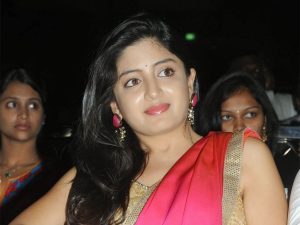 The actress Poonam Kaur has received criticism regarding the movie poster of "Ustad Bhagat Singh". The film stars the popular actor Power Star Pawan Kalyan and is directed by the well-known Telugu director Harish Shankar.
On Twitter, users have expressed their objections to the placement of Bhagat Singh's name beneath Pawan's feet on the poster and have called for greater respect to be shown towards freedom fighters.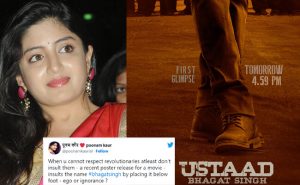 When u cannot respect revolutionaries atleast don't insult them – a recent poster release for a movie – insults the name #bhagatsingh by placing it below foot – ego or ignorance ?

— पूनम कौर ❤️ poonam kaur (@poonamkaurlal) May 11, 2023
Some have questioned whether this was an act of ego or carelessness and have urged for the matter to be reported to the Bhagat Singh Union. In response, Pawan Kalyan's fans have countered Poonam's tweet by suggesting that she is merely seeking attention due to the lack of any recent song releases.