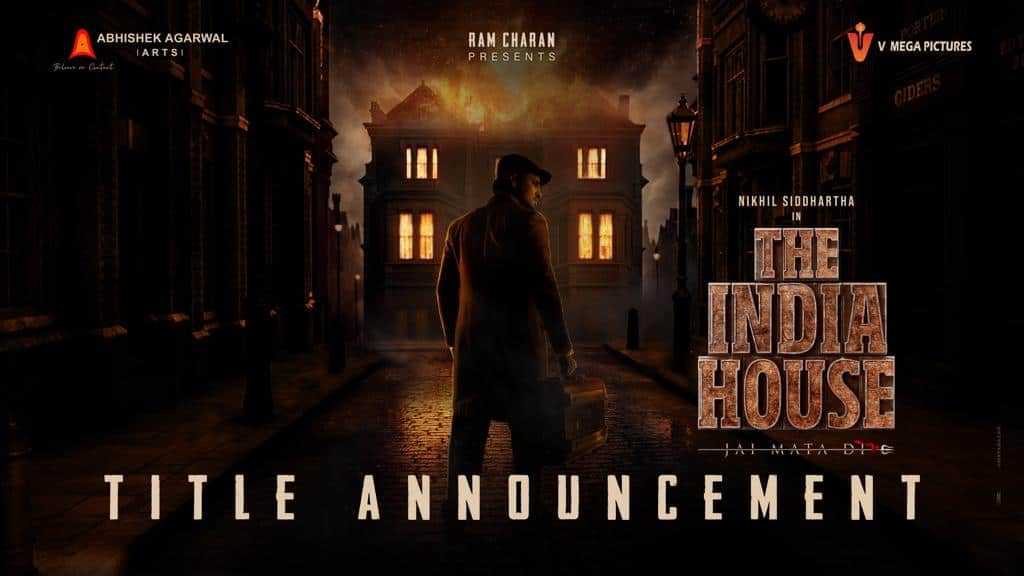 The announcement of the movie "The India House," featuring Nikhil in the lead role and produced by Ram Charan and Abhishek Agarwal, has sparked numerous controversies and raised many questions.
First and foremost, people are questioning why a movie is being made on Veer Savarkar when there are several other freedom fighters to choose from. Veer Savarkar's association with the British imprisonment for his book against them during the freedom struggle, as well as his alleged connections with Nathuram Godse, who assassinated Mahatma Gandhi, have always made him a controversial figure. Additionally, Savarkar's inclination towards Hinduism has further fueled debates surrounding him. The India House, where his book and various anti-British activities are said to have originated, serves as the backdrop for the movie.
On the occasion of the 140th birth anniversary of our great freedom fighter Veer Savarkar Garu we are proud to announce our pan India film – THE INDIA HOUSE
headlined by Nikhil Siddhartha, Anupam Kher ji & director Ram Vamsi Krishna!
Jai Hind!@actor_Nikhil @AnupamPKher… pic.twitter.com/YYOTOjmgkV

— Ram Charan (@AlwaysRamCharan) May 28, 2023
The announcement of Nikhil's film on Savarkar and the India House has become the center of controversy. It is being criticized for allegedly having political backing from the Bharatiya Janata Party (BJP), similar to the controversy surrounding the film "The Kashmir Files."
The release of the film's first look and the pan-India announcement has garnered mixed opinions. Some commentators even claim that Nikhil has become the BJP's favored hero after the success of his film "Karthikeya" in the northern regions. With his upcoming movie "Spy" and now "The India House," which delves into controversial topics from Indian history, Nikhil appears to be capitalizing on attention at the national level.
The recent inauguration of the new parliament building on Savarkar's birth anniversary has already drawn criticism from the opposition Congress and other political parties. The announcement of "The India House" on the same day has only intensified the controversies surrounding the topic. It remains to be seen how the film's makers will respond to this unexpected controversy at the beginning of the project.