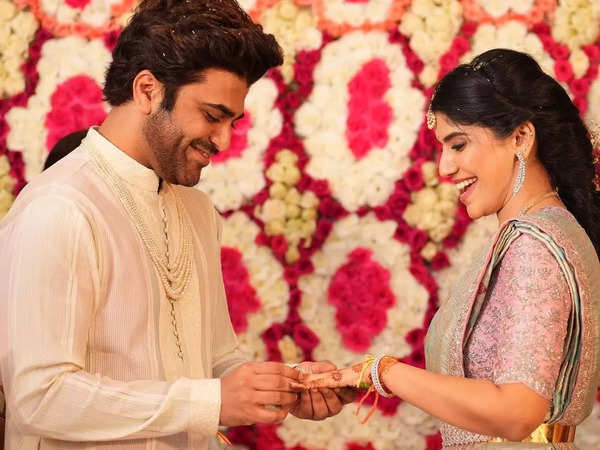 Tollywood actor Sharwanand, renowned for his impressive performances, bid farewell to bachelorhood as he entered into matrimony with Rakshitha Reddy, a software employee. The magnificent royal wedding took place last night at the majestic Leela Palace in Rajasthan. Commencing at approximately 11 PM, the event was graced by numerous celebrities, including Ram Charan, Siddharth, producer Vamsi, and several esteemed politicians who bestowed their blessings upon the newly married couple.
#ramcharan at Hero Sharwanand's wedding Celebrations pic.twitter.com/lZP6VNdJsG

— Gulte (@GulteOfficial) June 2, 2023
Photographs capturing the enchanting moments from the wedding have been circulating across various social media platforms, eliciting a wave of congratulations from netizens. This joyous occasion marks the inception of a new chapter in Sharwanand's life, and fans are eagerly awaiting updates on his upcoming projects. Keep an eye out for more thrilling news in the days to come!