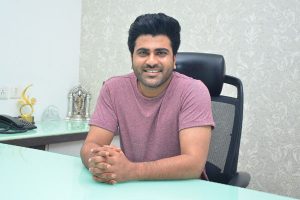 Tollywood actor Sharwanand who has been skipping his marriage for the last few years has sprung a surprise in the New Year by announcing that he's getting married. As per the reports, Sharwanand will get engaged on 26th January, and the marriage is set to happen in the Summer of this year.
Also Read: Bigg Boss winner turns a thief?
The bride is said to be a software engineer from the USA and she's currently in Indian due to a work-from-home policy. The actor's marriage is said to be an arranged one. Reports have it that the girl hail from a political background.
Also Read: Who is the important person in Sreej'a life?
Her father late Bojjala Gopalakrishna Reddy served as a minister in the TDP government and was a five-time legislator from the Srikalahasti assembly constituency. The bride's maternal uncle Bojjala Sudhir Reddy is also in politics.