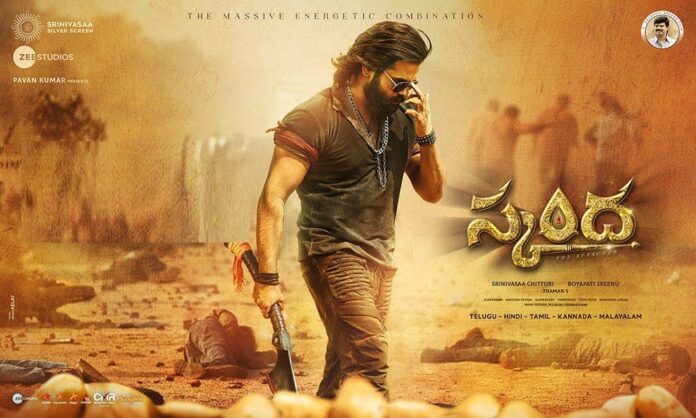 Starring: Ram Pothineni, Sreeleela, Saiee Manjrekar, Prince Cecil, Gautami, Indraja
Daggubati Raja, Srikanth, Sharath Lohitashwa, Prithviraj, and others
Direction: Boyapati Sreenu
Producer: Srinivasaa Chitturi
Music: S Thaman
After 'Akanda', Boyapati is back with another action entertainer 'Skanda' featuring Ram Pothineni in the lead role. After creating a lot of buzz, the movie is finally out in theaters. Let's see what this film is all about.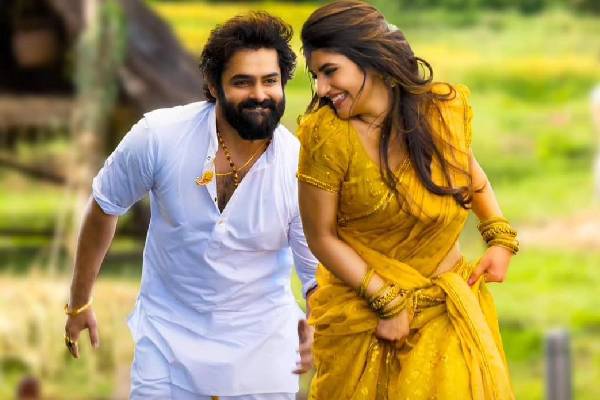 Story:
The story revolves around a big feud between the son of the Chief Minister of Telangana, Ranjith Reddy (played by Sharath Lohitashwa), and the daughter of the Chief Minister of Andhra Pradesh, Rayudu (played by Ajay Purkar).
They elope, causing a lot of trouble. Rayudu wants to get back at them. But things change when Bhaskar Raju (played by Ram Pothineni) enters the picture. Who is Bhaskar Raju, and what's he up to? Why is he targeting both Chief Ministers? How does Rudraganti Ramakrishna Raju (played by Srikanth) fit into all of this? The movie holds the answers to these questions.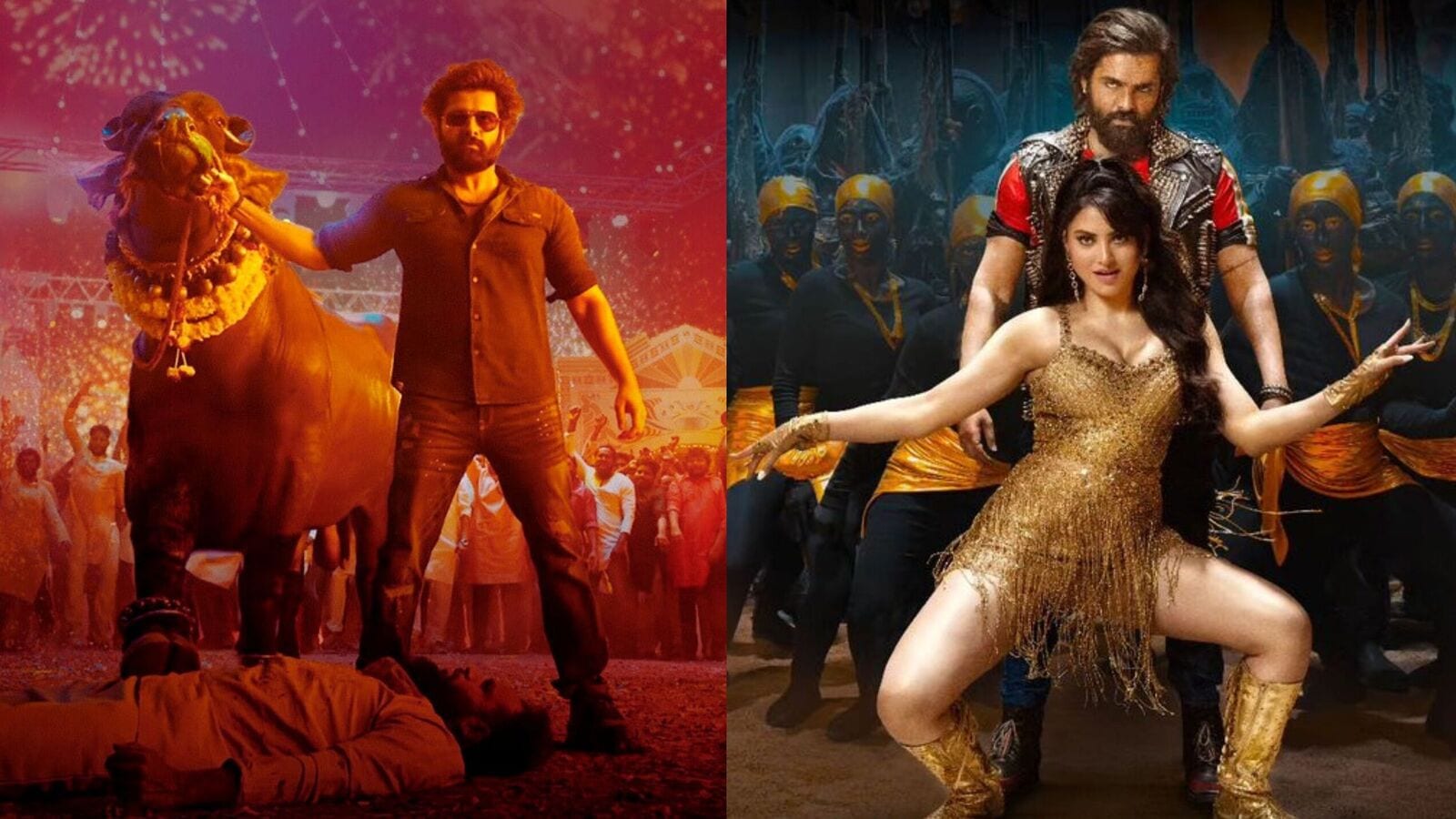 Positives:
Ram Pothineni's performance, especially when he's in action mode. He brings a lot of energy to the fight scenes and delivers powerful dialogue that makes the scenes even better.
While Sreeleela isn't the most outstanding heroine, she impresses with her beauty and dancing skills.
Srikanth has a significant role and leaves his mark on the film. Daggubati Raja also does a good job.
The music by S Thaman adds to the excitement of the movie and makes key moments more enjoyable.
Drawbacks:
The director, Boyapati Sreenu, is known for his style of prioritizing action over logic. While this can be fun, some scenes might leave you wondering how they're even possible.
The story doesn't offer anything particularly new, especially in the second half where the pace slows down.
The movie focuses more on action and less on the plot, which could have been more engaging.
The songs in the film don't all hit the mark, and some are forgettable.
Some characters, like Indraja and Gautami, don't have much to do in the story, which is a missed opportunity.
While there are some emotional moments, they could have been better. Some of the political references in the dialogues might resonate more with certain audiences.
Verdict:
On the whole, 'Skanda' is a high-energy action movie with a great performance from Ram Pothineni, exciting action scenes, and impressive dance sequences. Fans and action movie enthusiasts are likely to enjoy it. However, if you're looking for a deep and logical storyline, you might be a bit disappointed. The movie's simple plot, unrealistic action scenes, and slower second half may not appeal to everyone. If you're okay with these aspects, it's worth a watch this weekend.