Music director Devi Sri Prasad lands in a trouble this time. Actress Karate Kalyani who often hits the headlines for controversies has now targeted the music director this time. She hit the headlines during the #MeToo controversy and most recently she became a topic of discussion after she filed a case against the YouTuber, Srikanth Reddy.
Read: Mahesh Babu-Trivkram's movie called off?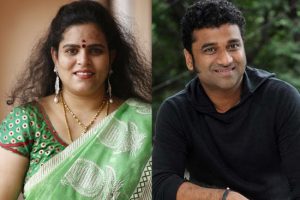 Now, the actress came forward and filed a case against the music director Devi Sri Prasad. A few weeks ago, Devi Sri Prasad has come up with his album song, "O Pari" and the song received a mixed response. Objecting to the song, Karate Kalyani now feels that the lyrics in the song are insulting Hinduism and Hindus to the core.
Read: Are Bollywood sisters dating the same guy?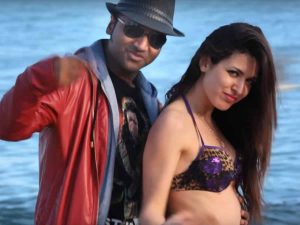 Filing a complaint at Cybercrime police station in Hyderabad, Karate Kalyan said that she and her fellow members from a Hindu Outfit are enraged with the usage of the holy Hindu chant 'Hare Rama Hare Krishna' in the recently released O Pari song.
Read: Is Sidharth getting married to this Heroine?
Addressing the media, Kalyani said, "Hindus are getting insulted and attacked these days. We chant Hare Rama Hare Krishna to talk about the greatness of Lord Rama, the iconic person with lots of values. I'm shocked that DSP who composed this song used Hare Rama Hare Krishna in the song".