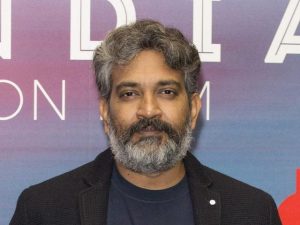 Director SS Rajamouli who attained Pan India fame with the Baahubali movie is now focusing on the international market. He has been extensively promoting RRR movies in foreign countries and is all set to make his movie with Mahesh Babu a Pan-world movie.
The star director received the reputed New York Film Critics Circle Award for Best Director and he came up with a lengthy and witty speech at the same.
"I'd like to thank our USA distributor for giving us this wide release. Then my fashion designer today for coming up with a dress that hides my shivering legs" Rajamouli started off on a witty note.
View this post on Instagram
He added "In India, we watch films in an incredible manner. We don't get to see the picture or hear the sound amidst all the excitement and exuberance. But we still watch them for the thrill. In the case of RRR, I saw such hysteria in the west".
About his scripts and storytelling, the star director said "I want my heroes to have super humane arcs. But their superhero-like acts should be driven by a strong emotional cause. This is the emotion that strikes a chord with audiences across the globe.
Rajamouli vowed to make movies that cater to the global audience henceforth.
Also Read: Sreeja reveals the important person in her life