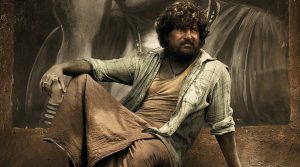 Nani, one of the most versatile actors in the Telugu film industry, is eagerly waiting for the release of his upcoming film "Dasara." While he is excited about the film, the actor has also set his sights on the digital world and is reportedly gearing up to star in a raw and adult content web series.
This move by Nani comes after Rana Daggubati received backlash for his web series "Rana Naidu," which featured explicit content. Despite the criticism, Nani hailed Rana for breaking the barriers and exploring bold content. The actor believes that such content can only help push the envelope and take the industry forward.
It remains to be seen how the audience will react to Nani's decision to do such a bold web series. While there is a growing demand for adult content on digital platforms, it is not clear how the Telugu audience will receive it. However, given Nani's popularity and acting prowess, it is expected that the web series will receive a lot of attention.
Nani has always been known for his versatility and has taken up a wide range of roles throughout his career. He has played the hero, the villain, and everything in between, proving that he is one of the most talented actors in the industry. Now, with his foray into the digital world, Nani is set to explore a whole new dimension of acting.
With the increasing demand for such content on digital platforms, it is only natural that actors like Nani explore these avenues. While the audience's reaction remains to be seen, one thing is for sure – Nani is a talented actor who is always willing to take risks and push the boundaries.