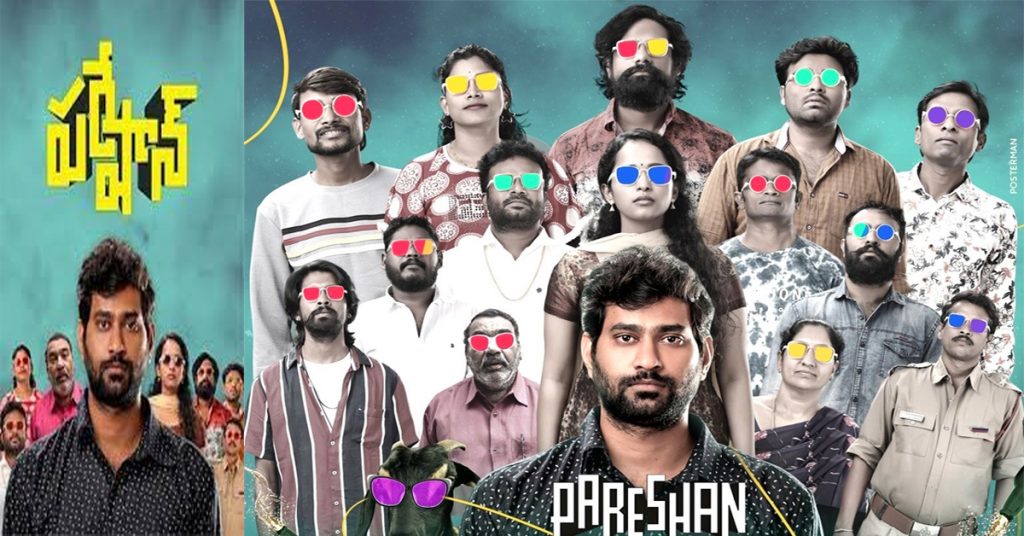 Starring: Thiruveer, Pavani Karanam, Bunny Abiran, Sai Prasanna, Arjun Krishna, Shruti Riyan, Buddarakhan Ravi, Raju Bedigela
Director: Rupak Ronaldson
Producer: Siddharth Rallapalli
Music Director: Yashwanth Nag
Pareshan, a small-budget movie starring Thiruveer as the lead actor, has hit the screens today. Presented by Rana Daggubati and directed by Rupak Ronaldson, let's dive into the details and evaluate the film.
Story:
The story revolves around Issac (Thiruveer) and his group of friends, Paasha, Satthi, RGV, and Maidak, who lead carefree lives in the Singareni area, often indulging in alcohol. When Paasha and Satthi find themselves in need of money, Issac loans them his father's money. Meanwhile, Issac falls deeply in love with Sirisha (Pavani Karanam), and when she believes she is pregnant, she informs Issac. Promising to arrange funds for Sirisha's abortion, Issac expects his friends to repay him. However, they fail to do so, and to worsen matters, Satthi steals more money from Issac and absconds. The rest of the film revolves around Issac's efforts to address these challenges.
Positives:
Pareshan belongs to the recent trend of Telangana culture-based films and effectively captures the essence of the region, striking a chord with the local audience. The songs are well-written, composed, and appropriately placed within the narrative.
The comedy sequences in the first half have their moments, offering decent entertainment. The engaging love track between Thiruveer and Pavani Karanam is accompanied by subsequent humorous sequences that induce laughter. Despite slightly slower pacing, the first half remains enjoyable due to its humor.
Thiruveer delivers a superb performance as Issac, showcasing impeccable comic timing. His expressions and antics tickle the audience's funny bone. Bunny Abiran and Arjun Krishna also excel in their respective roles.
Negatives:
The film suffers from a thin plot, which becomes evident in the second half. While the comedy sequences carry the story forward in the first half, the director seems to run out of ideas in the latter part. As a result, forced comedy is introduced, which fails to resonate with the audience.
The second half features only a few successful comedic moments, while most of them fall flat. At times, the forced humor may even cause irritation. For example, an attempt to depict a character's finger getting cut in a funny manner appears awkward.
The second half is excessively stretched, demanding better editing to enhance the viewing experience. The pacing also slows down significantly. The movie lacks a proper balance between humor and emotional elements, focusing predominantly on generating laughs.
Verdict:
In summary, Pareshan is a village drama that offers a few enjoyable moments scattered throughout the film. Thiruveer and the entire cast deliver commendable performances; however, the weak storyline and disappointing second half bring down the overall experience. Although there are some standout comedic elements, there is nothing particularly remarkable about the movie that warrants high praise.