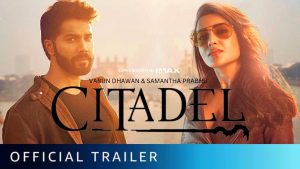 The much-anticipated web series Citadel, starring Priyanka Chopra and Richard Madden and directed by the Russo Brothers, recently premiered to negative reviews. Unfortunately, the action sequences were deemed routine and lacking in novelty by viewers. This has caused concern for Samantha, who is also starring in the Indian version of the series alongside Varun Dhawan.
View this post on Instagram
Samantha has been aggressively promoting Citadel and sharing videos of her intense workout sessions and high-octane action sequences. However, the negative reviews of the Hollywood version are causing her to feel anxious and stressed. This is because she has previously faced disappointment with her film Yashoda, which received average reviews.
Samantha is now pinning all her hopes on Citadel, and the negative reception of the English version is causing her tension. Despite previously sharing personal struggles such as her divorce and health problems, it remains to be seen if her efforts will pay off in turning her dreams into reality.