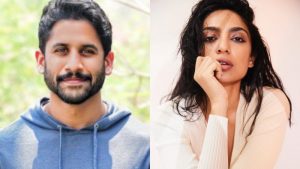 Recently, photos of Naga Chaitanya Akkineni and Sobhita Dulipala at a fancy restaurant went viral on social media, leading to rumors and speculations about their personal relationship.
When Chaitanya was asked about these rumors, he expressed his disapproval of the media connecting the dots and prying into his private life.
Similarly, when asked about the speculations surrounding her personal life, Sobhita stated that she is currently focused on her work and desires to pursue meaningful content. She disregards the rumors about her personal life and maintains that she has not done anything wrong.

When questioned about her relationship status, Sobhita declined to comment, stating that it is her personal choice. She believes that she has no obligation to disclose or clarify anything regarding her private life.
Both Chay and Sobhita have opted not to speak about their relationship publicly, asserting that it is their own decision whether or not to disclose any information.