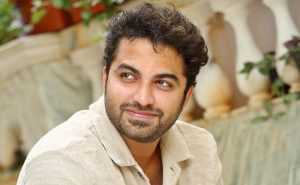 Vishwak Sen, an actor, producer, and director, is gearing up for his next film, tentatively titled VS 11, which will be produced by Sithara Entertainments and Fortune Four Cinema banners.
A poster with the caption "Gangamma Jathara Modhalaindi.. Eesari Shivalettipoddi" was released, showing Vishwak standing in the dark with a torch in his hand, gazing at the Goddess.
View this post on Instagram
Yesterday, he also posted a cryptic status on his Instagram account, stating, "I have experienced success and failure, been both appreciated and trolled, questioned for mistakes I haven't made, blamed, and appreciated for my hard work. While I may have made some unknown mistakes and been criticized, I have never harmed or betrayed anyone."
He went on to say, "Despite the ongoing battles, I have only covered a fraction of my journey. Don't let intentional negativity define you as a failure. Life holds more than just challenging moments. Cherish the precious gift of your human body, with its abilities to speak, listen, respect, and fight for your dreams."
It is unclear what Vishwak's intention was behind this cryptic post, or if he was sending a message to someone.
While Vishwak Sen may appear to have a lot of attitudes, he has never hurt or made any negative comments about anyone in the industry.
Let's hope Vishwak Sen continues to enjoy success with his upcoming films.