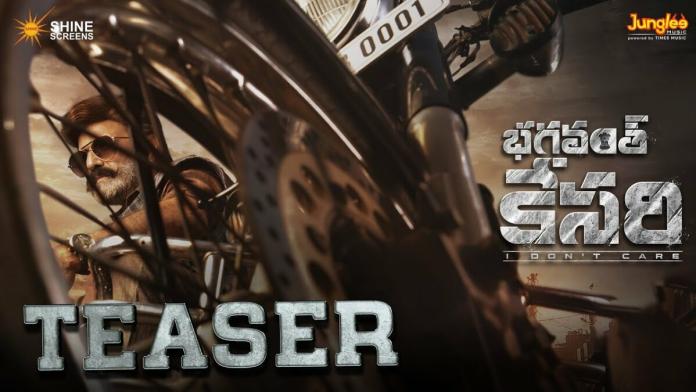 Nandamuri Balakrishna's 108th film has been officially titled "Bhagavanth Kesari." The highly anticipated project is being directed by blockbuster director Anil Ravipudi. Recently, the makers unveiled the first-look poster, which received a sensational response from all corners. Today, the film's teaser was launched by the team.
The 1 minute 20 seconds teaser presents the God of Masses, Balakrishna, in a spectacular manner. It beautifully encapsulates the actor's mass appeal, and Balayya's energy is palpable as he roars like a lion in the teaser. His looks, Telangana slang, regal presence, and screen charisma are incredible, making the teaser a treat for fans, with many goosebumps-inducing moments.
Adding to the excitement, Balayya delivers a Hindi dialogue in the teaser. While the story remains undisclosed, it is clear that Arjun Rampal will be playing the antagonist. Thaman's pulsating background score and the high production values further enhance the teaser. Harish Peddi and Sahu Garapati are producing the film under Shine Screens.
In recent times, Balayya has been selecting scripts that highlight his strengths, and it seems he has done the same for "Bhagavanth Kesari." Many were eager to see how Anil Ravipudi would present Balakrishna, and the director has done a splendid job of showcasing the actor's power. If the film lives up to the teaser's standards, it will undoubtedly become another blockbuster for Nandamuri Balakrishna. Kajal and Sreeleela are also playing crucial roles in the film.