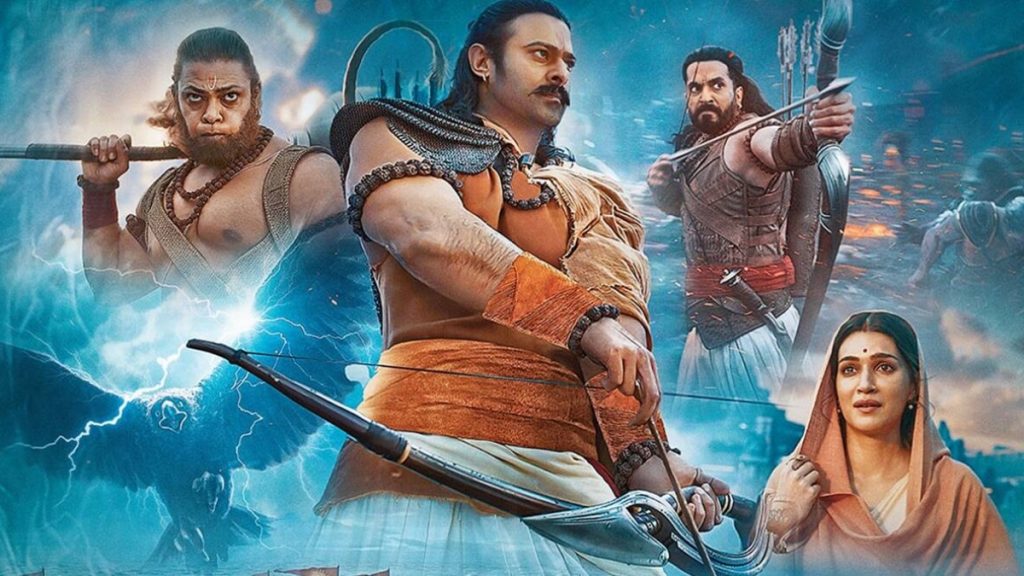 Adipurush, directed by Om Raut and starring Prabhas, has encountered significant controversies since the release of its teaser. The teaser received widespread criticism for its poor graphics quality and the portrayal of characters, resulting in public anger and legal actions aimed at banning the film and seeking court intervention to prevent its release.

Despite these initial setbacks, the film gained some positive attention with the launch of two songs, "Ram Siya Ram" and "Jai Sri Ram," as well as two trailers. However, upon its release, viewers were left highly disappointed with the depiction of characters such as Lord Ram, Goddess Sita, Lakshman, Lord Hanuman, and even the demon king Ravan.
As a result, many individuals approached the courts again, this time seeking a ban on the film due to its low-quality dialogue. The Allahabad High Court, currently hearing the petitions against Adipurush, strongly criticized the film. The court ordered co-writer Manoj Muntashir Shukla to be included in the case and required him to respond within a week. The hearing, which began yesterday, will continue today.
In its order, the court expressed concerns about the dialogues present in the film, considering it a significant issue. The Ramayana holds immense importance as an exemplary text for the people. The court remarked that certain aspects should not have been altered, as Ramcharitmanas is read by people before they step out of their homes.
Additionally, the court reprimanded the Censor Board, questioning their actions and intentions. It questioned whether ignoring these issues was justified based on the belief that people of a particular religion are tolerant. The court also acknowledged the fortunate absence of disturbances in law and order caused by the film.
The court further raised doubts about the purpose of the censor board and its role in shaping the values transmitted to future generations. It emphasized the need for the board to reconsider its actions and responsibilities.