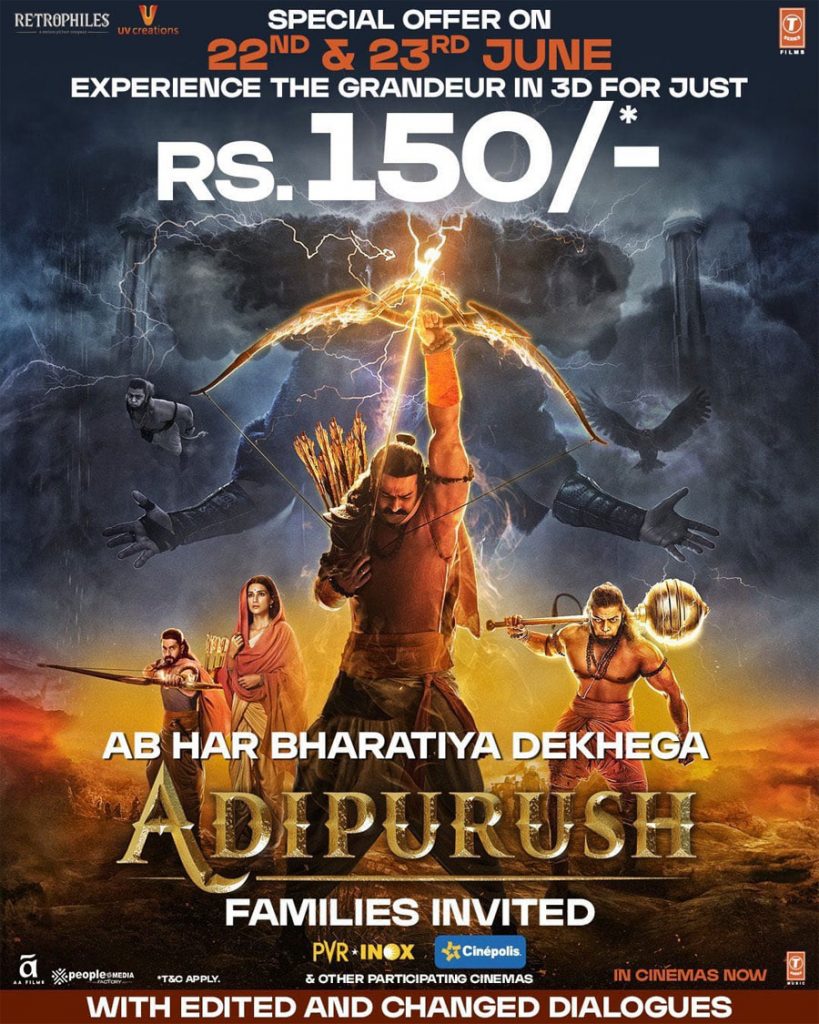 The team behind the movie Adipurush, featuring Prabhas and Kriti Sanon and directed by Om Raut, has introduced a special offer in response to the disappointment expressed by movie lovers. After the film's release on 16 June 2023, it received criticism for its dialogues, resulting in backlash for the filmmakers.
To address this, the makers have decided to screen an edited version of Adipurush in theaters on 22 and 23 June 2023, offering tickets at a reduced price of Rs 150, even for the 3D format. They have emphasized the opportunity to experience the epic tale on the big screen at an affordable cost. However, it should be noted that this offer is not applicable in Andhra Pradesh, Telangana, Kerala, and Tamil Nadu. Additionally, charges for 3D glasses will apply.
The success of this special offer in attracting movie lovers to watch Adipurush on the big screen remains to be seen. As a retelling of the Hindu epic Ramayana, with Saif Ali Khan portraying the antagonist role, the film carries a significant premise and anticipation.