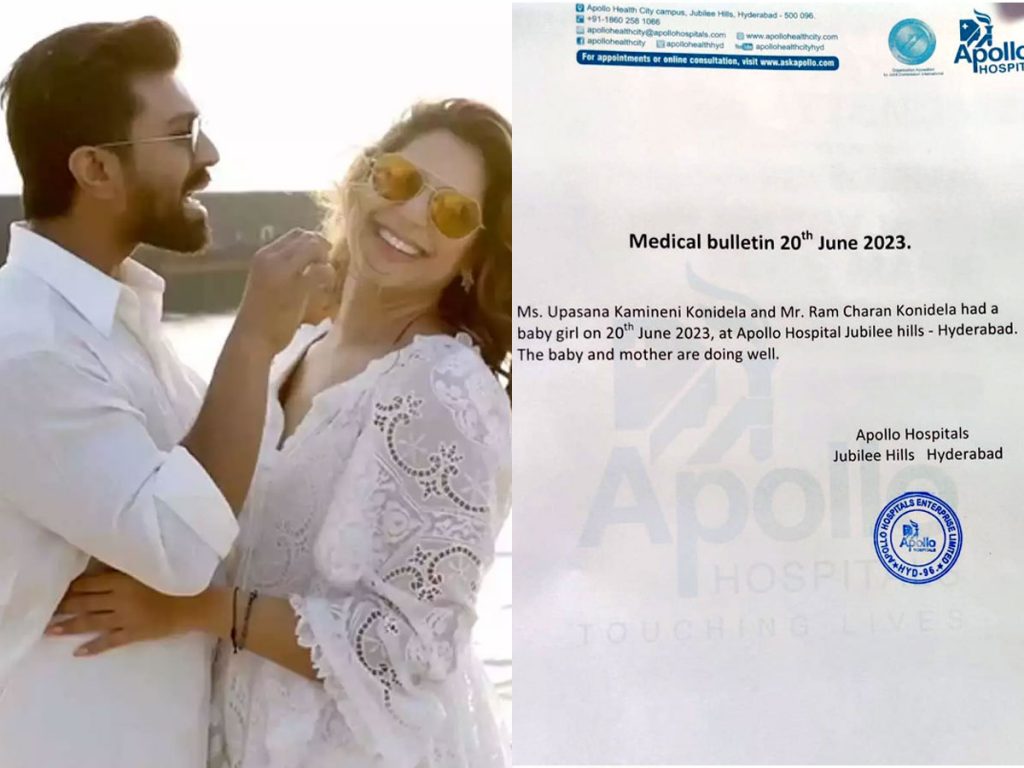 Ram Charan and Upasana have been blessed with the arrival of a baby girl, leading to immense celebrations within the Mega family. The news of Upasana giving birth to a baby girl has filled the hearts of everyone with joy. Both Ram Charan and Upasana have now become proud parents to their little princess.
According to a bulletin released by the doctors at Apollo Hospitals, Upasana and the baby are in excellent health. The Mega Star, Chiranjeevi, along with Surekha and the entire Mega family, have already made elaborate preparations to welcome the baby in a grand and spectacular manner.
The anticipation surrounding June 20 had set the internet abuzz with excitement. Ram Charan and Upasana, accompanied by Surekha, visited Apollo Hospitals in Jubilee Hills, Hyderabad, last night, further fueling speculations about the gender of the baby. Finally, the suspense came to an end as Ram Charan and Upasana were blessed with a baby girl.
The Mega family is eagerly waiting to warmly receive their newest member, fondly referred to as the Mega Princess. Congratulatory messages from all corners are pouring in, and the Cinejosh team extends their heartfelt congratulations to the proud parents, Ram Charan and Upasana, as well as to the entire Mega family on this wonderful addition to their lives.