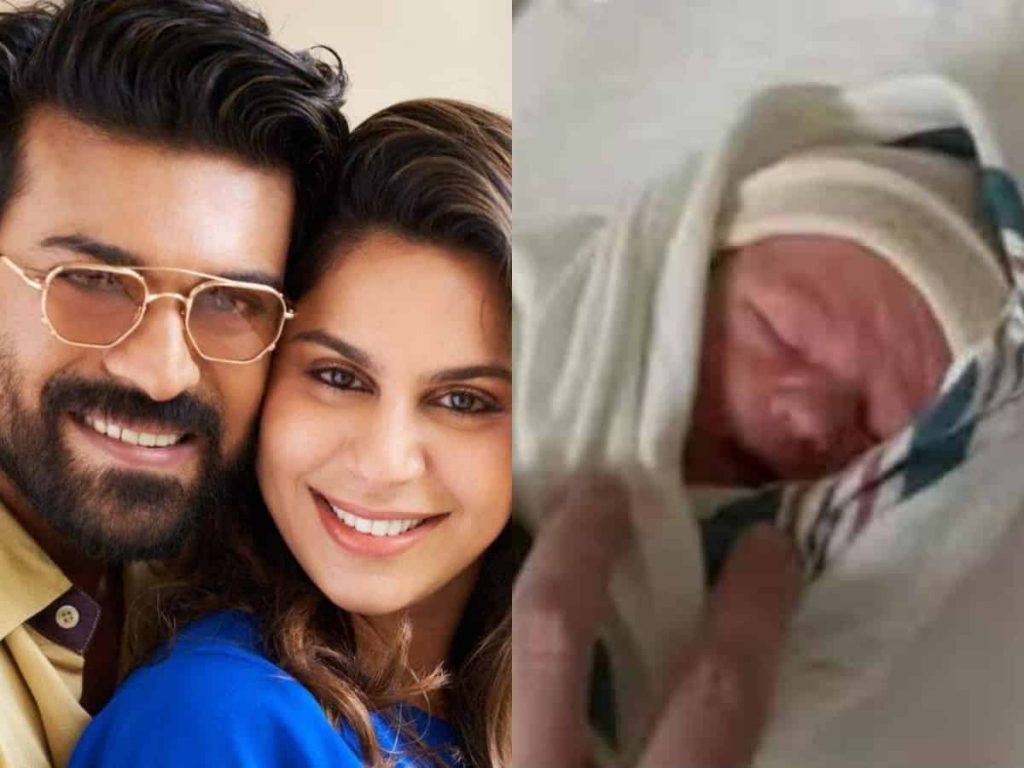 Ram Charan and Upasana have been blessed with a baby girl after 10 years of marriage, bringing immense joy and celebration to their families. Ram Charan, who holds a deep admiration for the senior legendary actress Anjali, has decided to name his daughter Anjali, which holds significance not only for him but also for his grandmother, Anjana Devi, who is Chiranjeevi's mother.
Chiranjeevi, in Hyderabad, addressed the media and shared the delightful details of his granddaughter's birth. According to a report from Mirchi9, he mentioned, "The baby girl was born at 1:49 am. We are overjoyed to welcome her into our lives on our favorite day, Tuesday. It is believed that her birth happened during an auspicious time, and her horoscope indicates great promise. This positive influence has been evident within our family right from the beginning, with Charan's (Ram Charan) career growth and Varun's (Varun Tej) engagement. Everything is going well within our family."
The arrival of their baby girl has brought immense happiness to Ram Charan, Upasana, and their extended family as they embark on this new and joyous chapter in their lives.