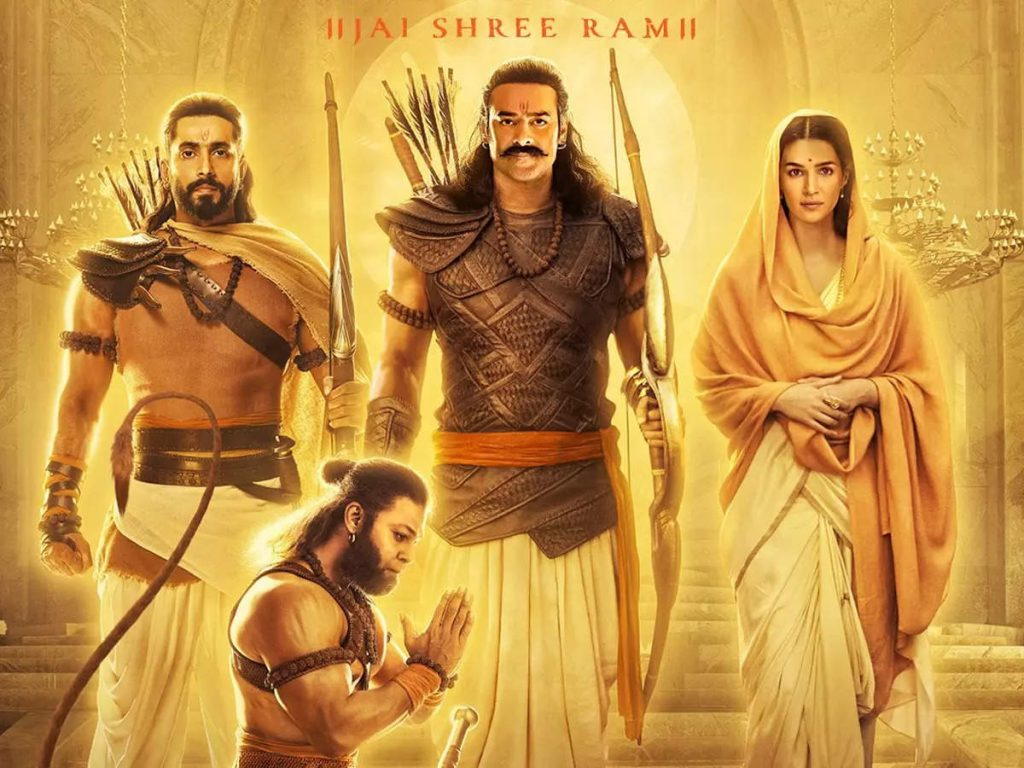 There has been an ongoing issue within the Telugu film industry regarding the promotional tweets for the highly anticipated epic film "Aadipurush," directed by Om Raut and featuring Superstar Prabhas and Kriti Sanon. This matter has irked the Telugu-speaking audience, as it seems that the team behind the film has neglected the importance of the Telugu language.
Despite numerous appeals to address this concern, the promotional tweets for "Aadipurush" continue to contain inaccurately spelled Telugu lines. Whether it is lyrics or captions, these errors persist, indicating a lack of understanding and disregard for the Telugu language by the Bollywood promotion designers. Even in a recent tweet by Om Raut, the spelling of the Telugu lines "శక్తివంతులం.. భక్తివంతులం" was incorrect.
Hum hain Kesari, Kya barabari🚩
हम हैं केसरी, क्या बराबरी🚩
శకెత వంతుల్ం, భకెత మంతుల్ం🚩
எங்கள் கேசரி எம் பரம்பரை🚩
ನಾವು ಕೇಸರಿ, ಶೌರ್ಯ ಭರ್ಜರಿ🚩
ഞങ്ങൾ കേസരി ആര് തുല്ല്യരായ്🚩

Jai Shri Ram 🙏#2WeeksToGo #Adipurush in cinemas worldwide on 16th June! ✨#Prabhas #SaifAliKhan pic.twitter.com/qBEqN61lij

— Om Raut (@omraut) June 2, 2023
Given the substantial budget of approximately ₹500 crores invested in the film, it is disheartening that a small portion of it couldn't be allocated to ensure the accurate representation of Telugu lines in the promotional material. This oversight has caused disappointment among the Telugu audience and has raised questions about the team's regard for the Telugu language.
The prevailing opinion in the digital promotions of "Aadipurush" suggests that the filmmakers may not have given adequate attention to the Telugu dubbing process. Such negligence can have a significant impact on Prabhas' popularity in the local Telugu-speaking market.
Despite appeals for improvement, concerns about the incorrect spelling of Telugu lines in the film's promotional tweets persist. This disregard for the Telugu language has left the Telugu audience feeling disrespected and undervalued.